LONDON'S PREMIUM BUSINESS MEMBERS CLUB & OFFICE SPACE IN MAYFAIR
Conceived and built as a private members club for business, the six-storey building is unique in providing business leaders and entrepreneurs with high-specification facilities in which to work alongside exceptional leisure space and five-star service, all in the heart of Mayfair.
A TRUE BUSINESS CLUB
Membership comprises a diverse community of industry leaders, influencers and innovators. From finance to fashion, the club is a hub of inspiration where ideas are born and nurtured, deals are signed, and business excels and flourishes.
12 Hay Hill is the first place in London to combine the luxury of a private members club with the business focus of a coworking environment; pioneering the concept of clubworking, it fulfils each and every one of the ever-evolving needs of global business.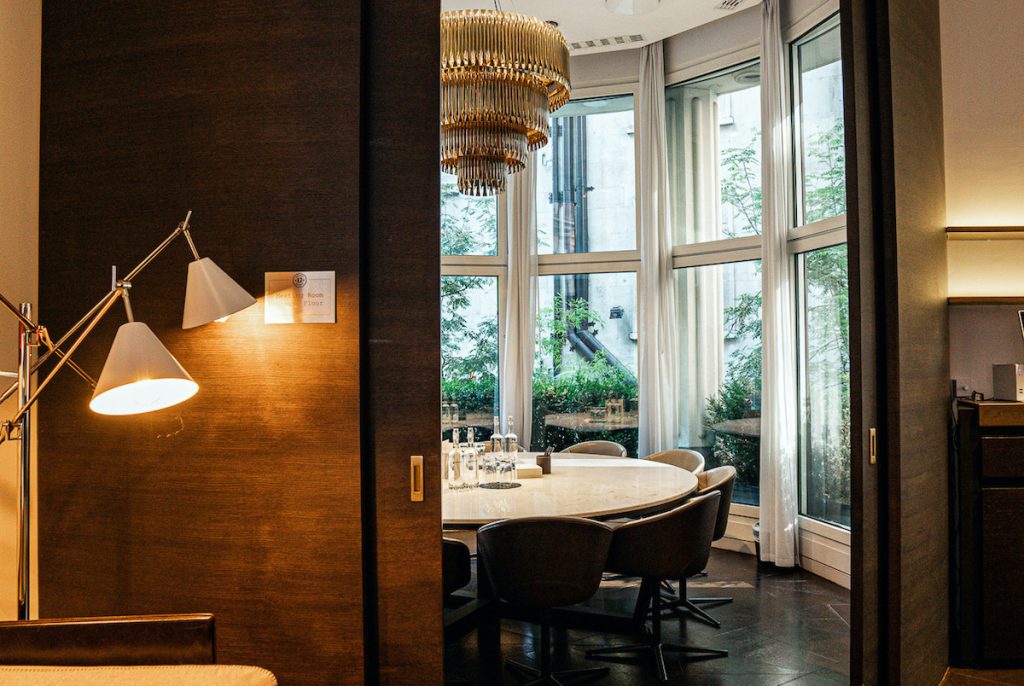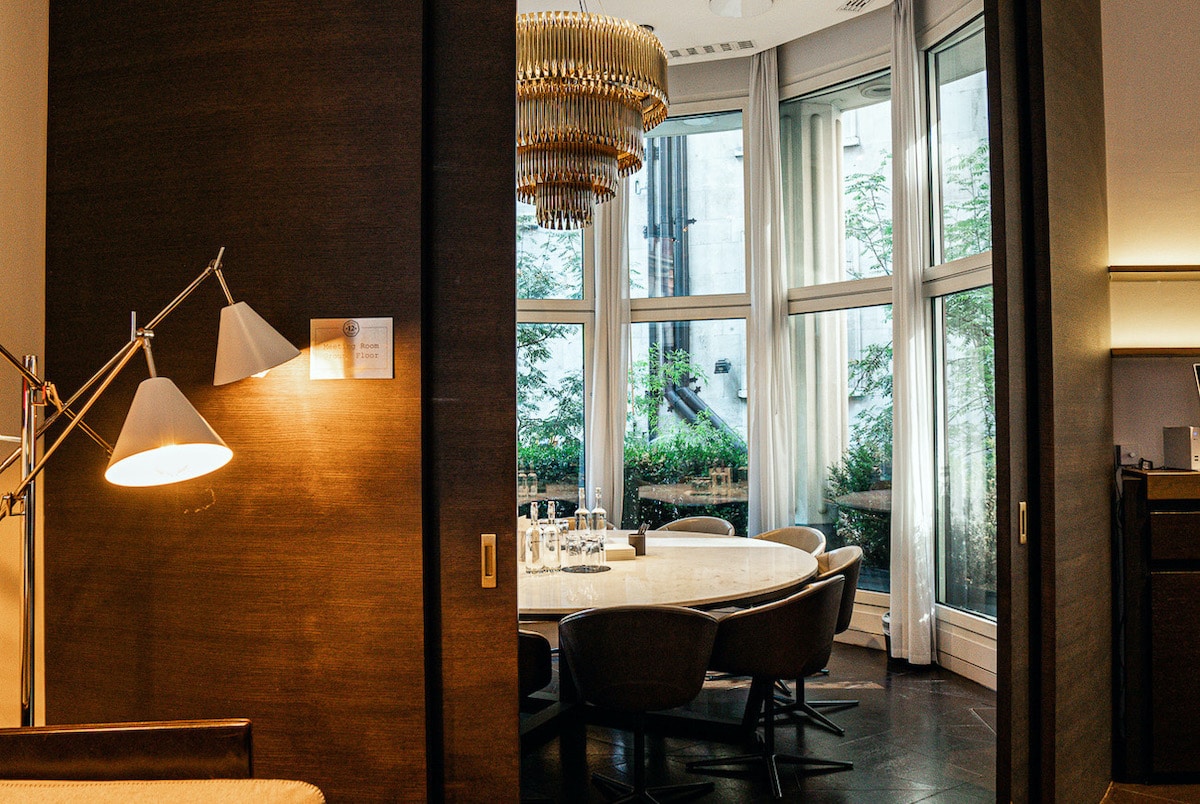 SAFE WORKING PRACTICES
In response to COVID-19 we have introduced a series of new processes to ensure our members and their businesses are kept safe use our facilities to conduct their business, with peace of mind.
Click the button below to see how we are helping to keep 12 Hay Hill safe.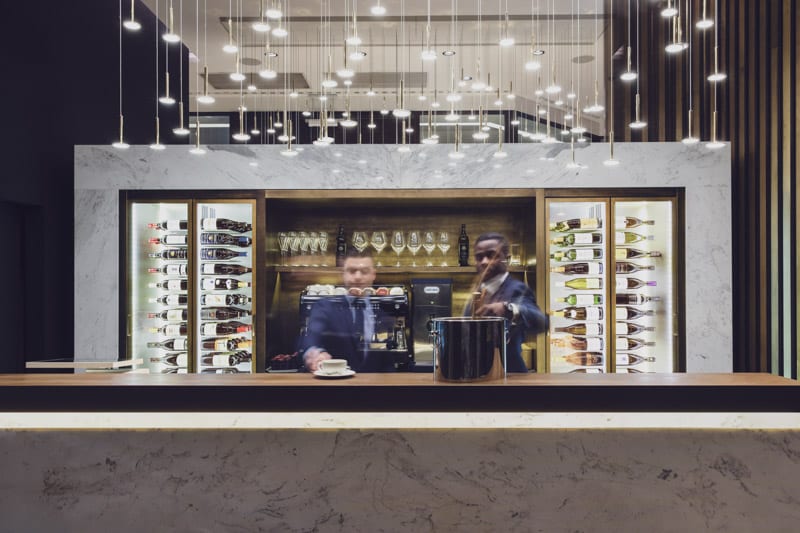 We offer a premium and unique working and leisure environment across 5 floors from which they can conduct their business, meet with clients and entertain friends.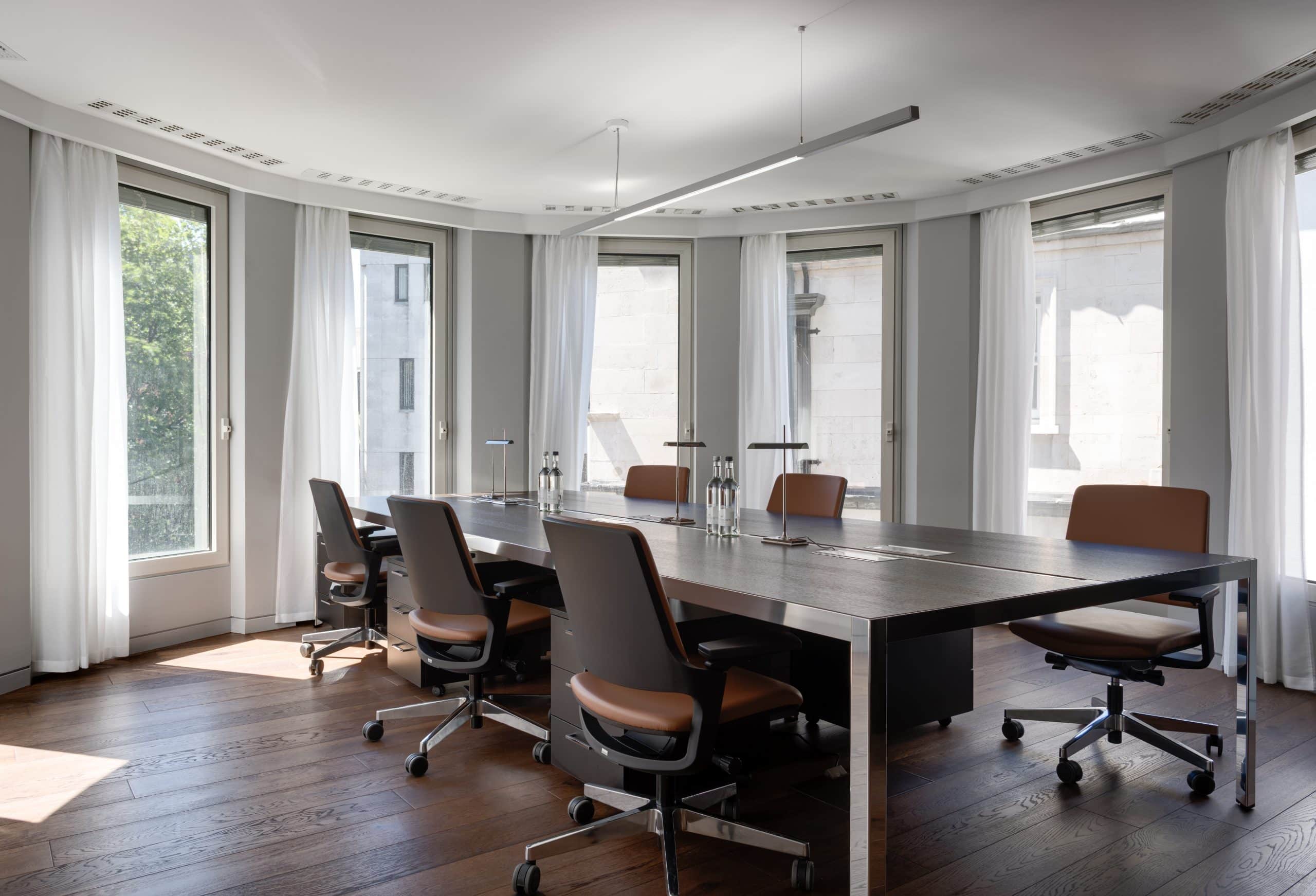 12 Hay Hill is also home to 3 floors of fully serviced offices, our residents can reap all the benefits of a serviced office plus the added bonus of a membership to the club.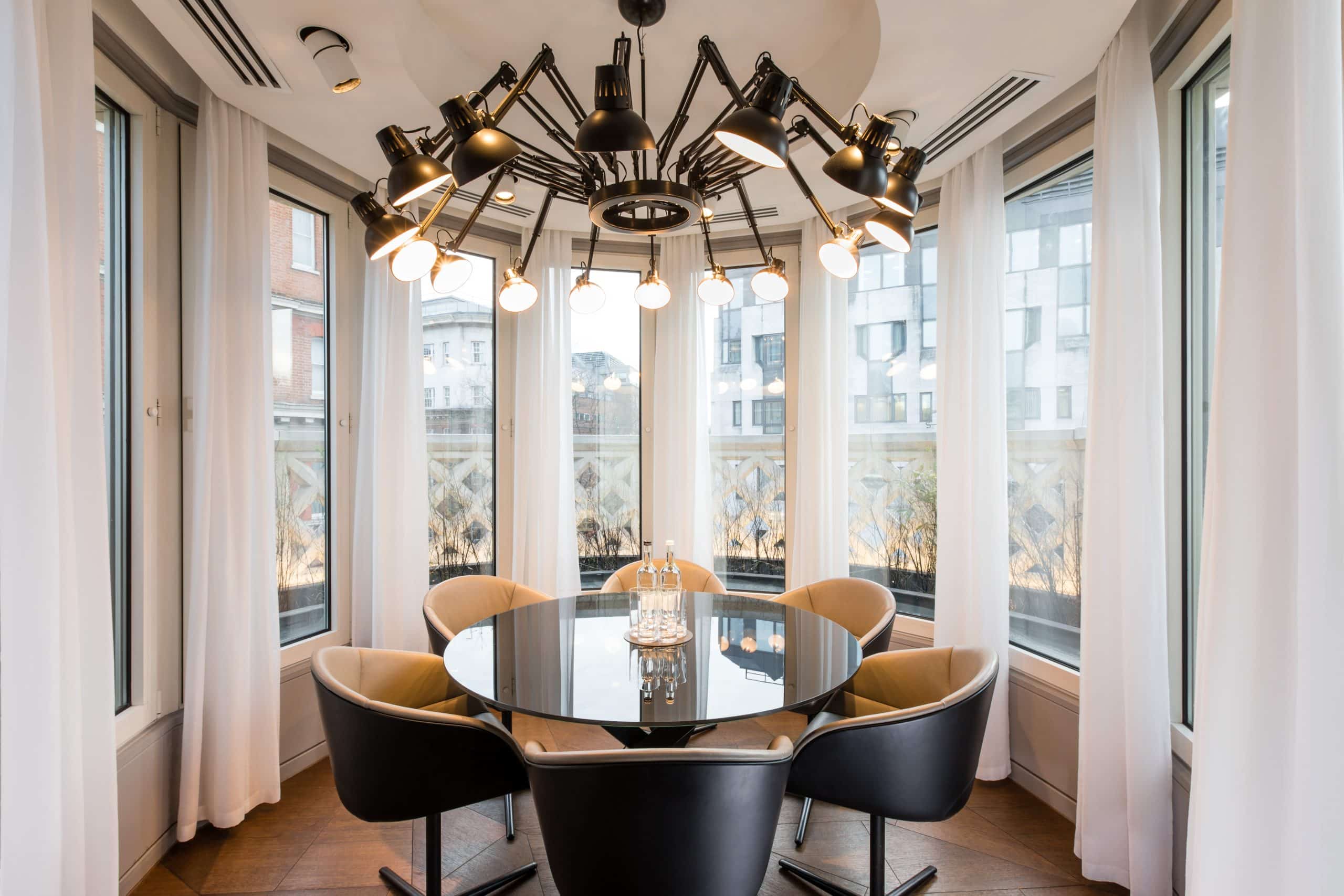 We offer 9 high spec meeting rooms available for members to book by the hour, from 4 – 25 ppl. All meeting rooms are fully serviced and available to reserve via the 12 Hay Hill app.
CLUB WORKING
12 Hay Hill is based in the centre of Mayfair, nestled amongst some of the most iconic and famous private members clubs in the world. However, whilst many others shun business activity, we embrace it. We offer our clients a new concept ' clubworking ' which offers the exclusivity, leisure space and social networking of the typical London members clubs, combined with an unashamedly work-friendly environment. It's this marriage of a coworking space and a private members club that makes 12 Hay Hill so different.
THE 12 HAY HILL DIFFERENCE
As one of London's premium business clubs, we pride ourselves on our high level of service and our luxury facilities. We offer our members and office residents multiple spaces where they can work and entertain seamlessly. Below are a selection of the facilities we have on offer.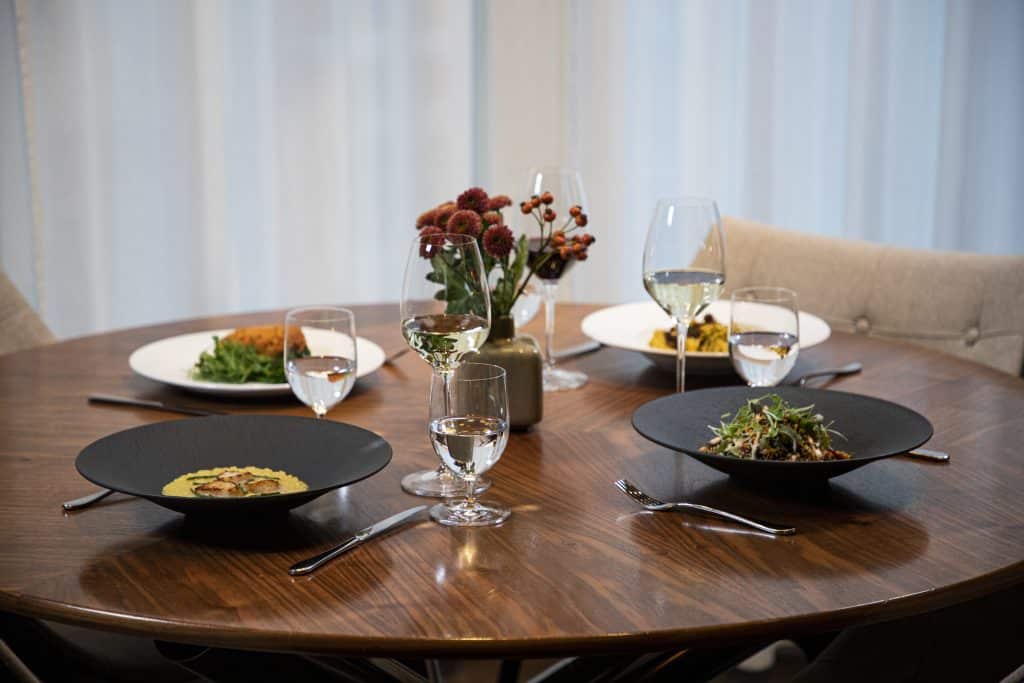 RESTAURANT
The restaurant at 12 Hay Hill provides our members and their guests with a delicious all day dining experience. Under the watchful eye of Head Chef Glen Bartholomew, our expertly crafted seasonal menus combined with our locally sourced fresh ingredients come together to form the kind of gastronomic dining experience you can only find in Mayfair.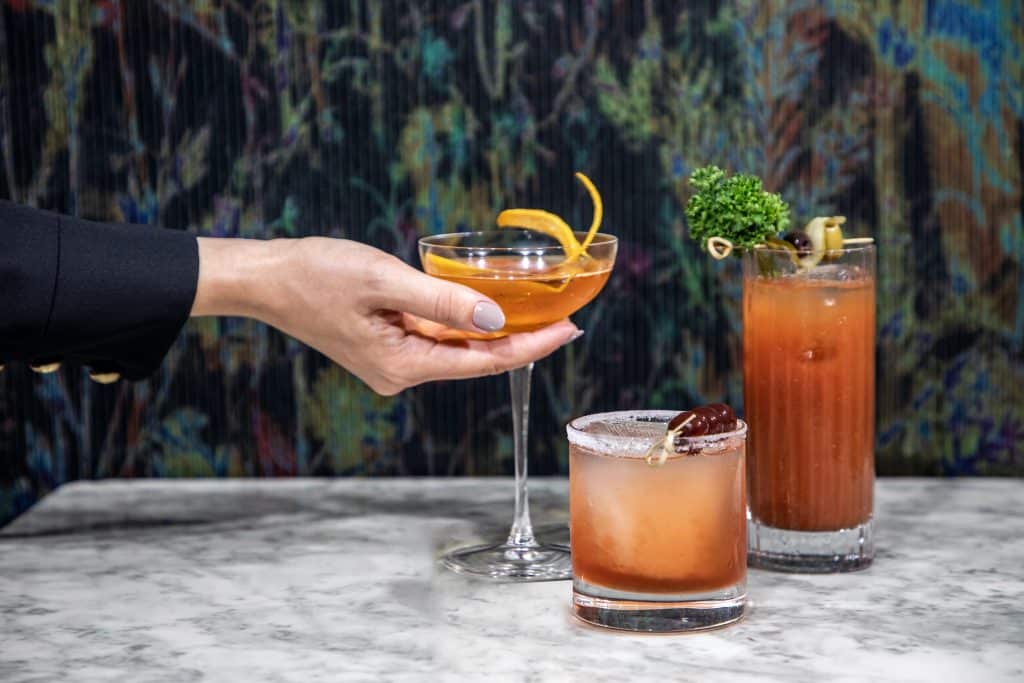 BAR
Carved from an old bank vault, the recently renovated bar at 12 Hay Hill offers members a luxury atmosphere in a fantastic Mayfair location. The Bar is home to a distinctive selection of wines, beers, bespoke cocktails and exceptional bar food, offering the ideal place to take a pleasant break during the day or to unwind and relax in the evening.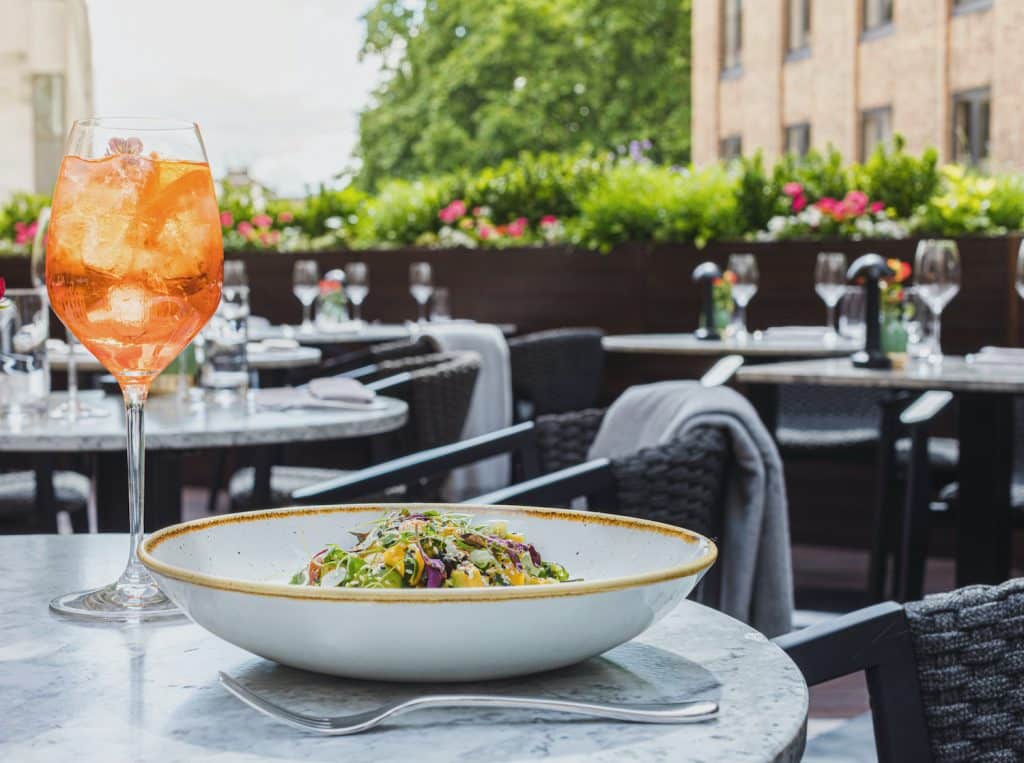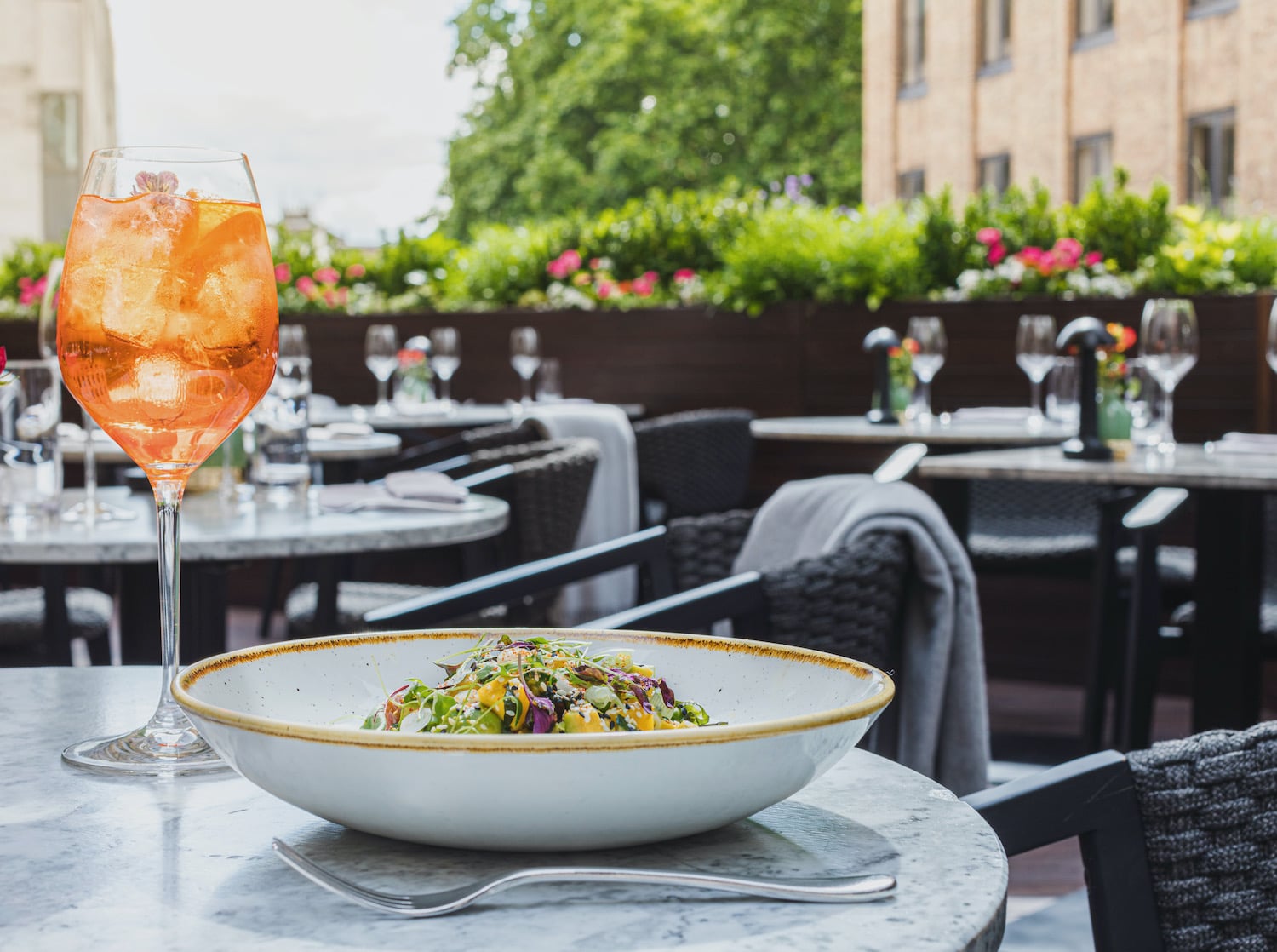 ROOF TERRACE
No Mayfair members club is complete without a fabulous outdoor roof terrace, and 12 Hay Hill is no exception. Our perfect sun trap overlooks the famous Berkeley Square and offers a private place to enjoy a glass of something cold throughout the warm months.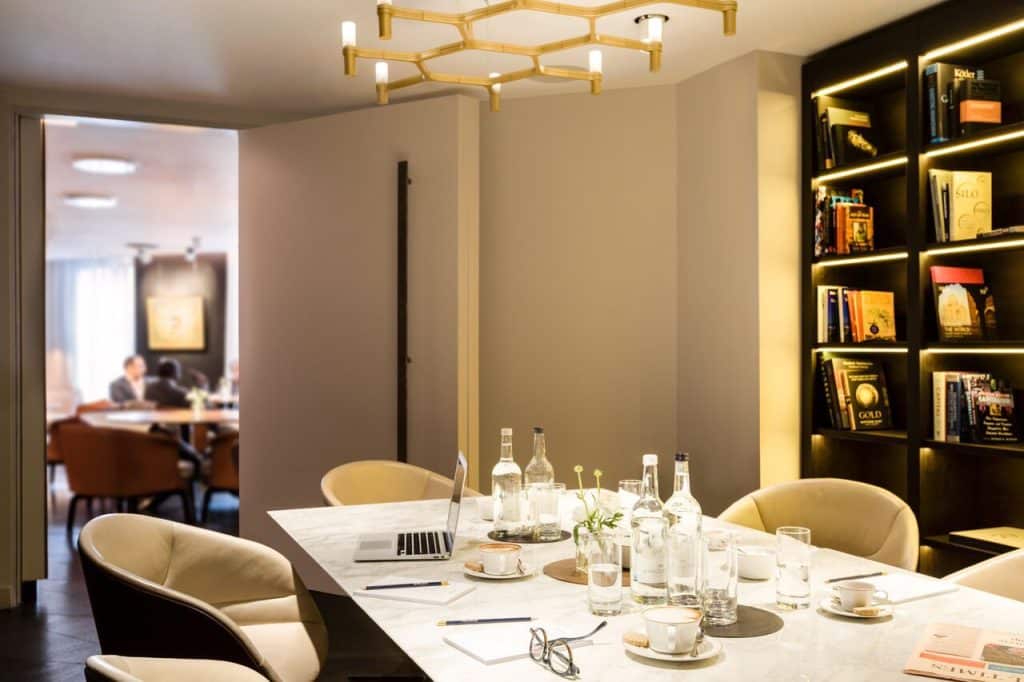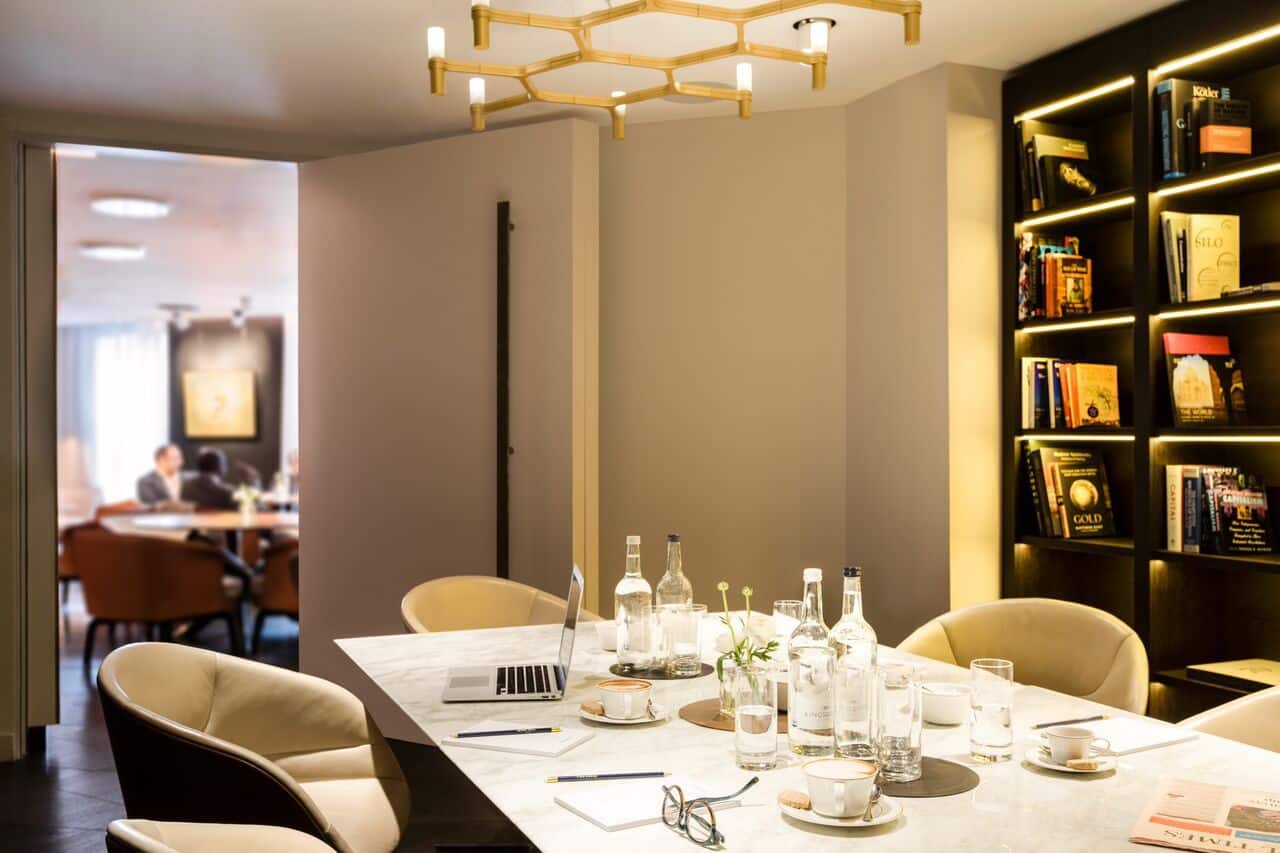 LOUNGES & WORKSPACES
As a business club, 12 Hay Hill has several dedicated workspaces which are designed to enable members to get the most out of their day. Unlike regular coworking spaces, 12 Hay Hill has a full service Food & Beverage offering which means all of our spaces are catered and serviced by our Front of House team.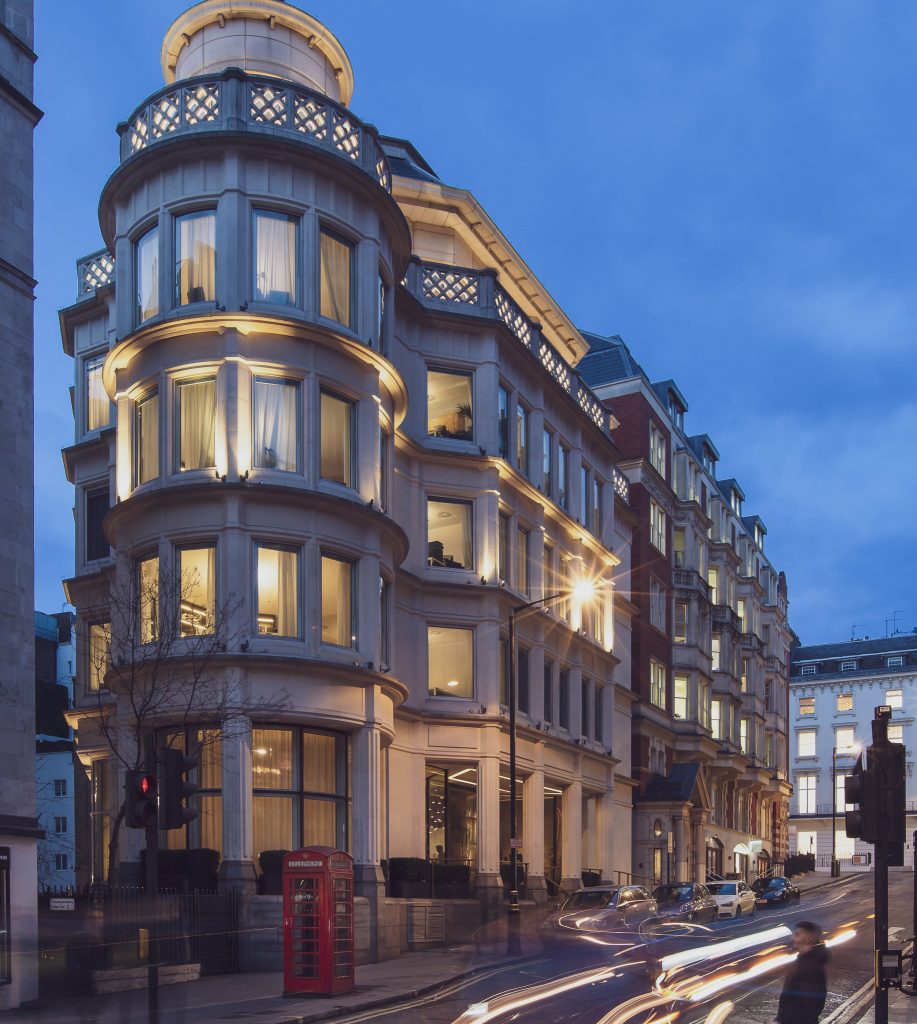 MAYFAIR
If you're looking for a members club in London – Mayfair is definitely the epicentre. As a member of 12 Hay Hill you have the whole of Berkeley Square on your doorstep. From the finest bars and restaurants in London, to fantastic outdoor spaces, hotels and galleries. Check out our local guide to the area here.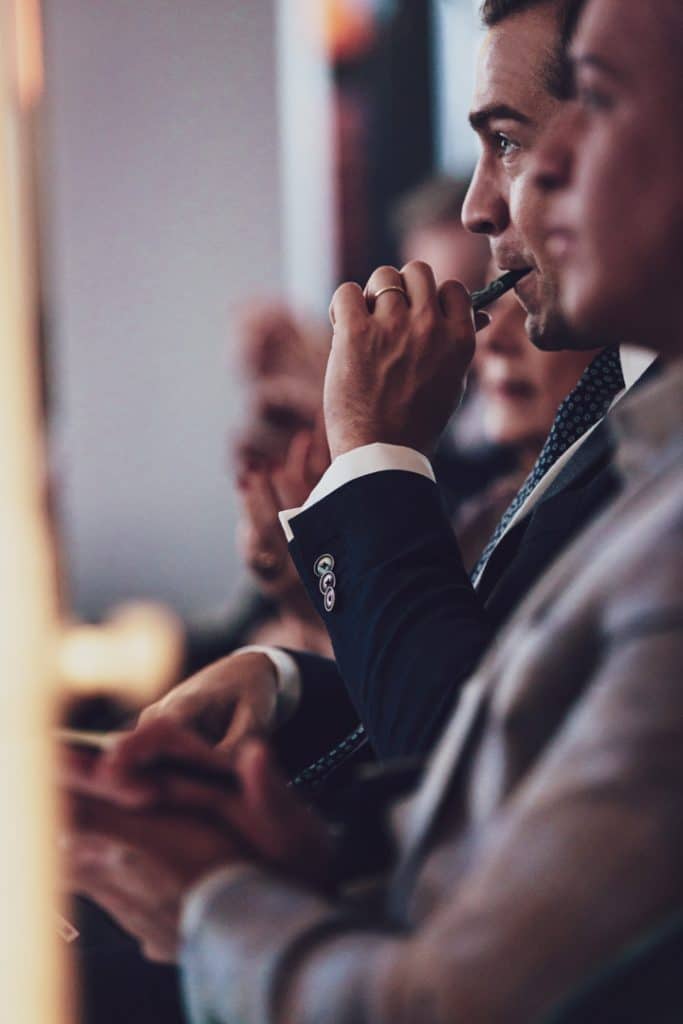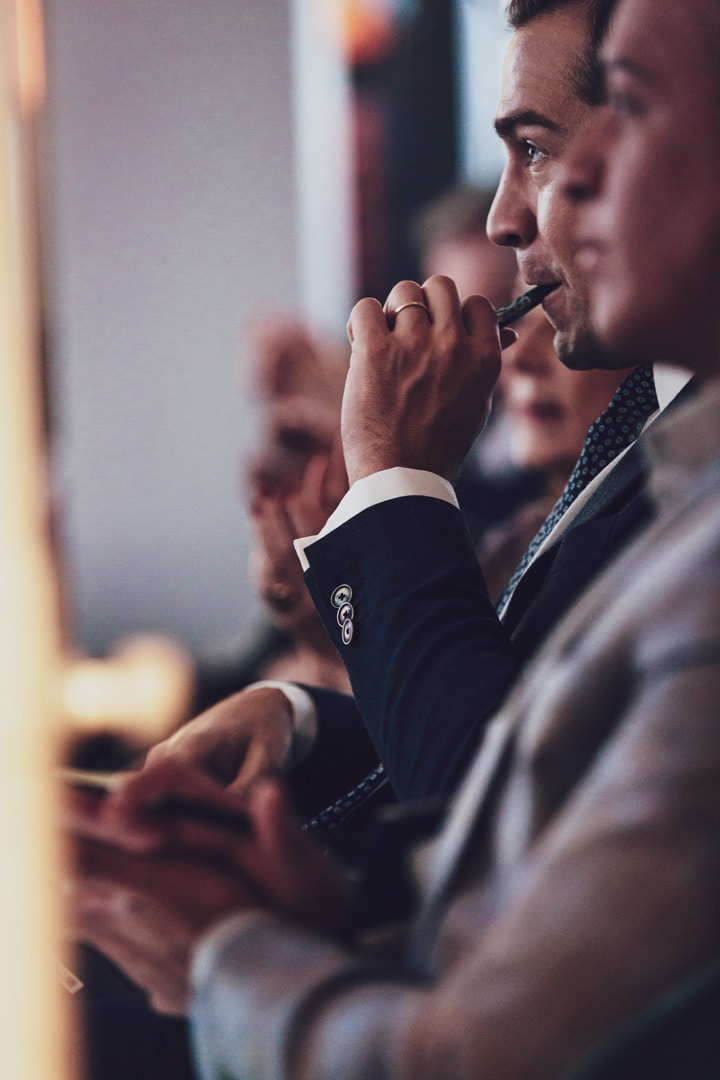 MEMBERS EVENTS
We have compiled an extensive collection of member events, catered towards members professional and social needs. From talks with business leaders, networking evenings and workshops, through to live music evenings, cigar club, whiskey tastings and wine club.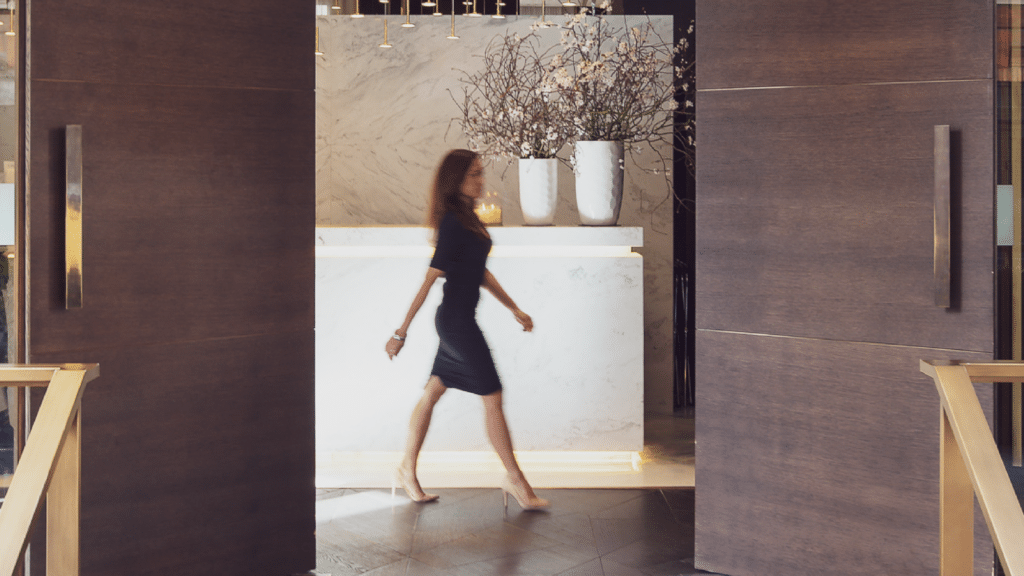 DRESS CODE
The Club's Dress Code does not wish to restrict members and their guests; however, we do politely ask that visitors adhere to our smart casual dress code. Please review the following guidelines to ensure that you and your guests are appropriately dressed. here.