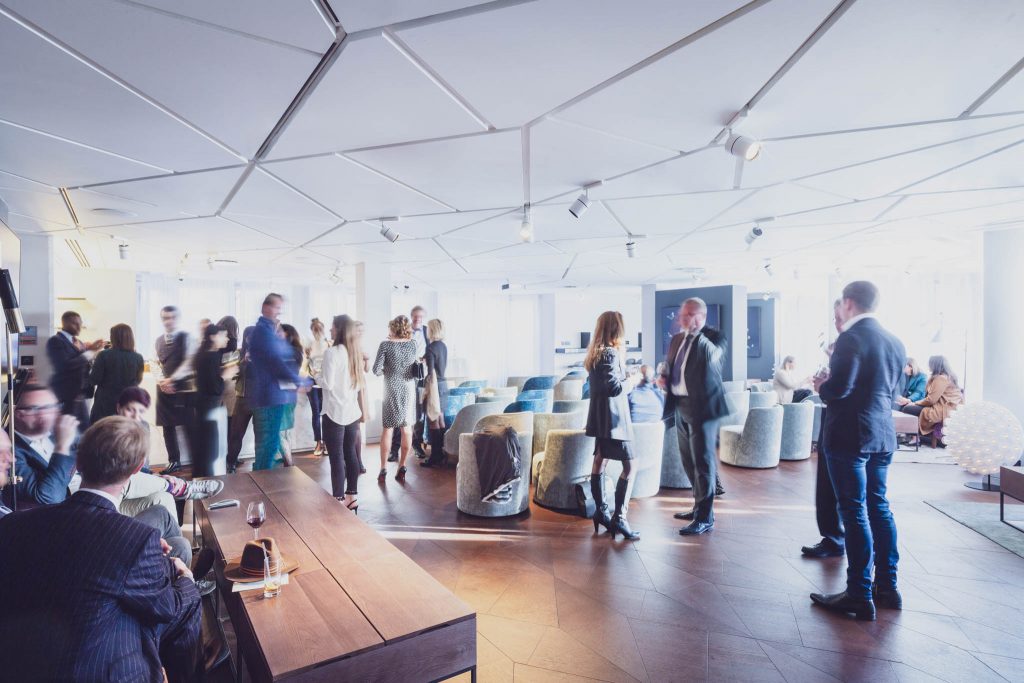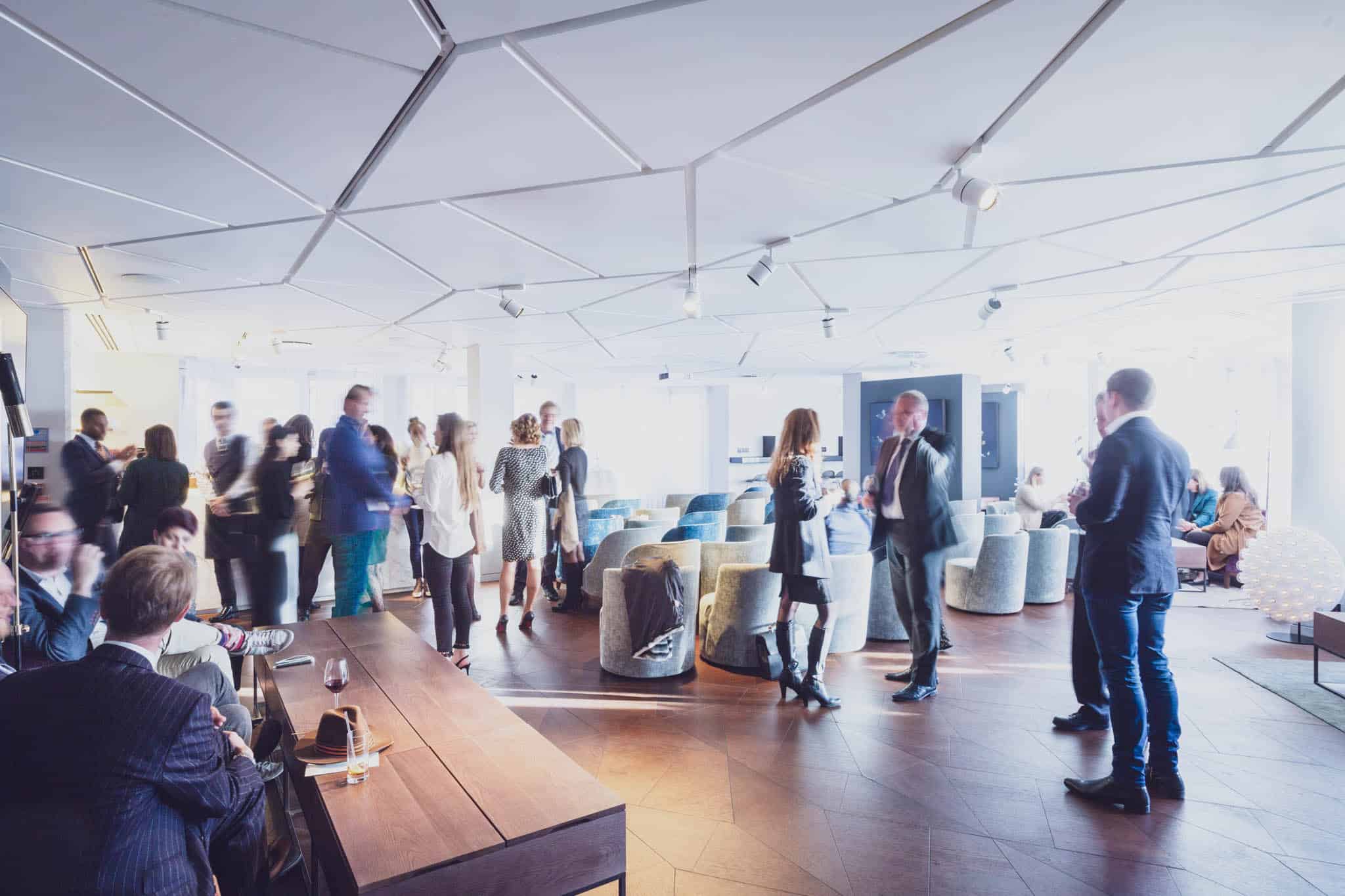 MEMBERSHIP
Membership comprises a diverse community of industry leaders, influencers and innovators. From finance to fashion, the club is a hub of inspiration where ideas are born and nurtured, deals are signed and business excels and flourishes.
Providing our members with an inspiring and relaxing setting, our club perfectly blends the spheres of both business and pleasure. This is the place to work, entertain, meet and impress seamlessly.
Savour Mayfair dining at its best, set against an ever-changing backdrop of fine art; or enjoy our range of private meeting rooms and versatile spaces, each allowing members the freedom to move effortlessly between work and leisure.
Find focus in your coworking study, conduct meetings in the ambience of one of our business lounges, and then enjoy the simple pleasures of a delectable cocktail at our bar to finish the day.
12 Hay Hill is the first private members club in London to combine the luxury of a members club with the business focus of a coworking environment; pioneering the concept of clubworking, it fulfils each and every one of the ever-evolving needs of global business.
What's included in membership

Our complimentary concierge service provides a leading a team of experts on hand to facilitate members entertaining needs. Whether you are looking for access to sold out, inaccessible sporting and social events, or access to one-of-a-kind luxury events.

Benefit from the most coveted postcode in Britain. A base for your business correspondence, business cards and business address, members are able to take advantage of our mailing service at the Club.

We provide members with a wide variety of meeting rooms. Our luxurious rooms, ranging in size, are fully equipped with video conferencing, wireless AV facilities and flip charts. Furthermore, each office is fully serviced and catered for by our in house chef.

Our highly trained front of house team is always on hand to assist with your everyday business tasks, leaving you to go about your business more effectively and efficiently.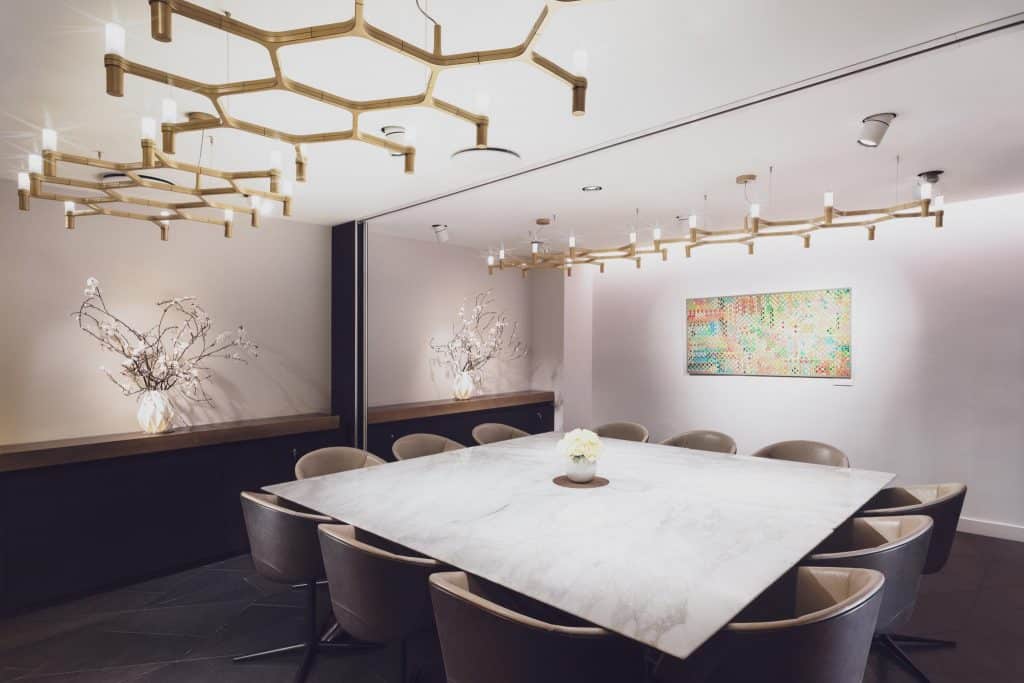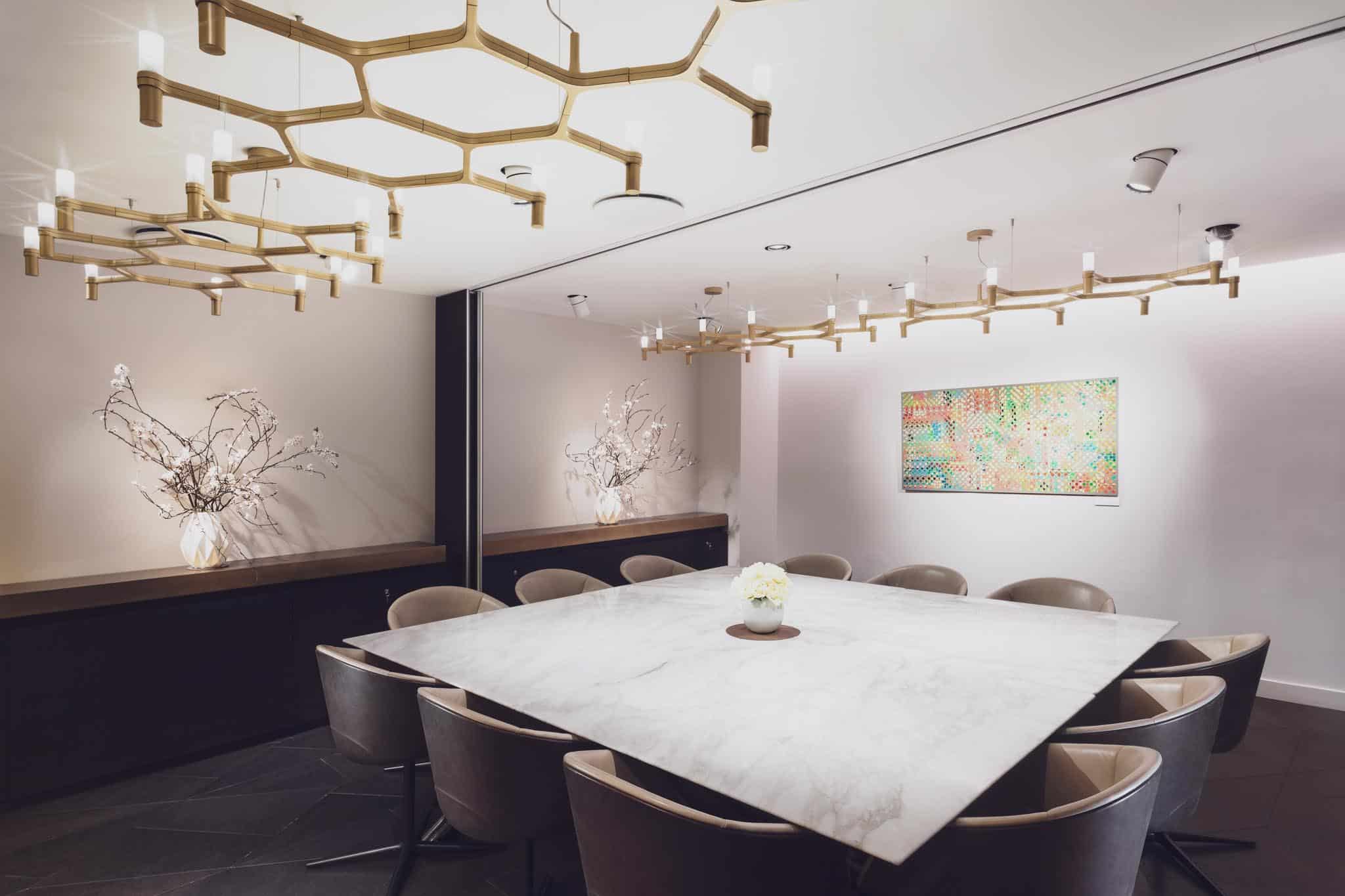 MEETING ROOMS
Nine meeting rooms provide private areas for board meetings, confidential conversations, and private dining. Each space offers a unique background with distinctive style, allowing members to find the perfect environment for any client meeting.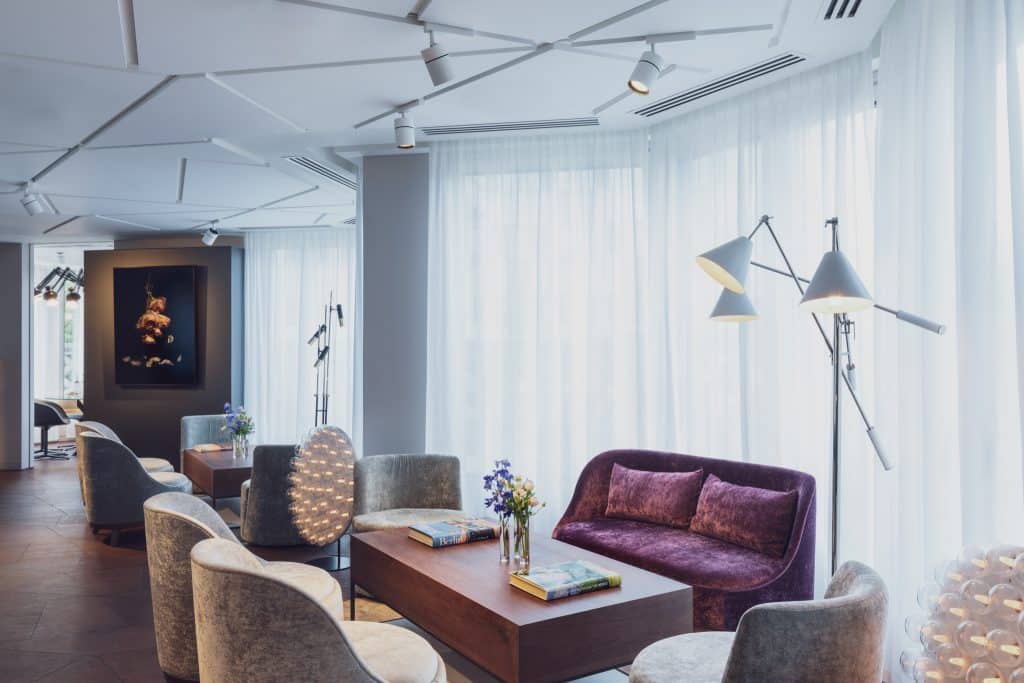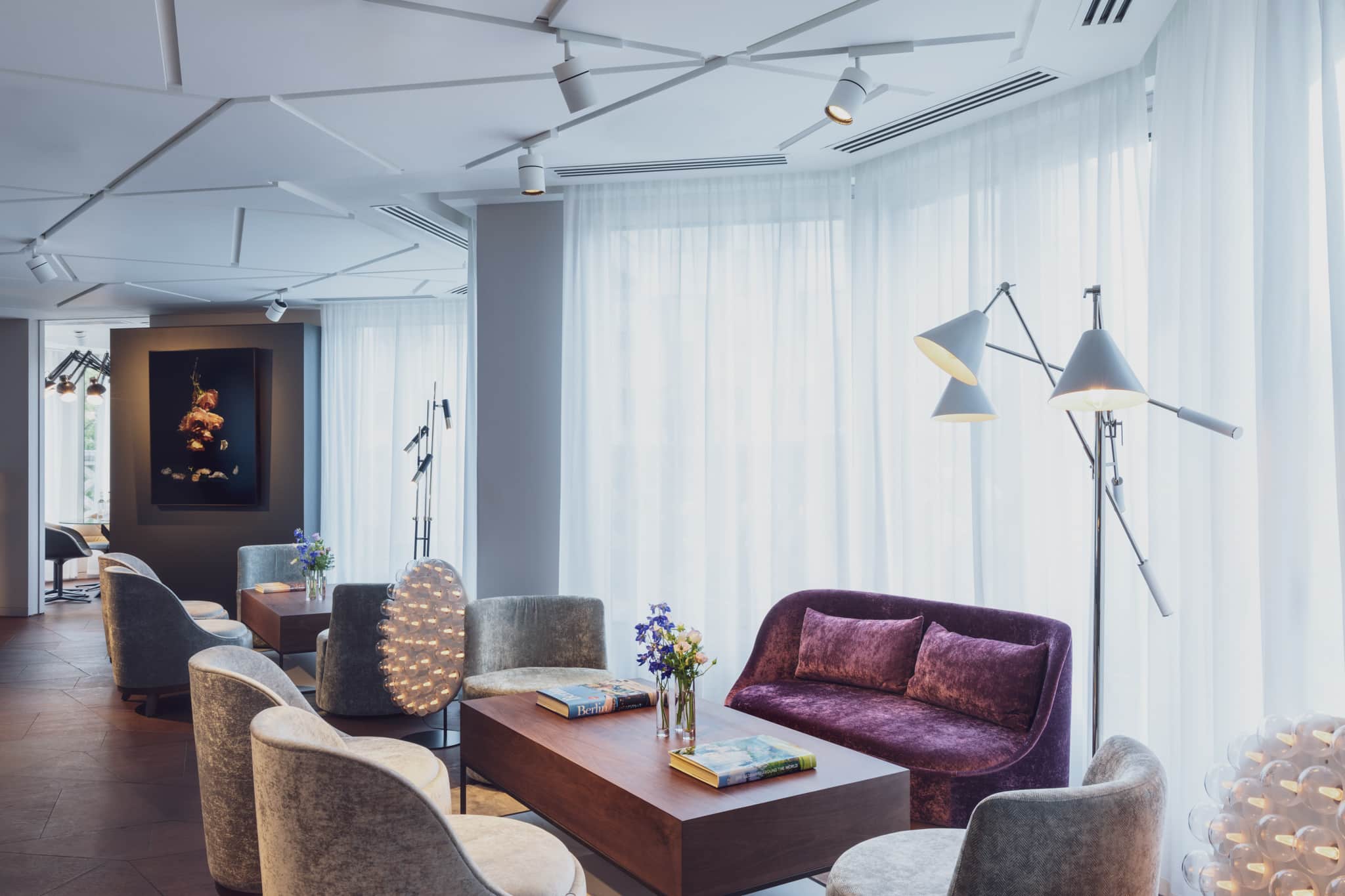 Clubworking
Clubworking is a unique concept created by 12 Hay Hill which offers the exclusivity, leisure space and social networking of London's traditional members clubs, combined with an unashamedly work-friendly environment. It's this marriage of a high-end coworking space and a private members club that makes 12 Hay Hill so different.
Membership Options
We have a series of membership options available to suit your requirements. Whether you're in need of a space for an occasional meeting, or looking for a permanent home to operate your business from, we can accommodate.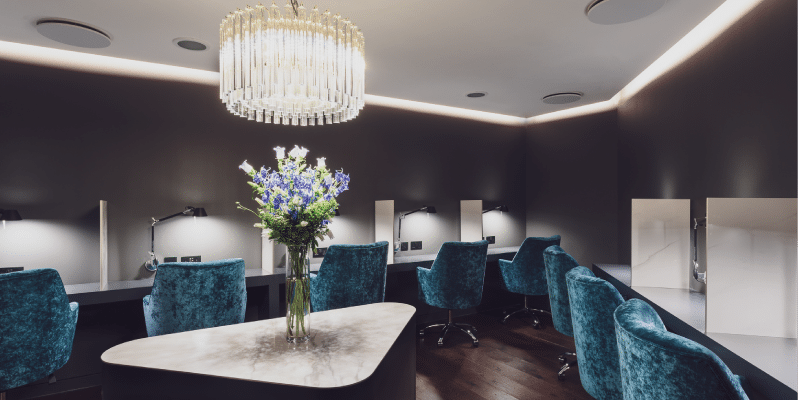 This option is perfect for out of towners, or those looking for a front of house office a couple of times a year, or those traveling overseas to do business in London a few times a year.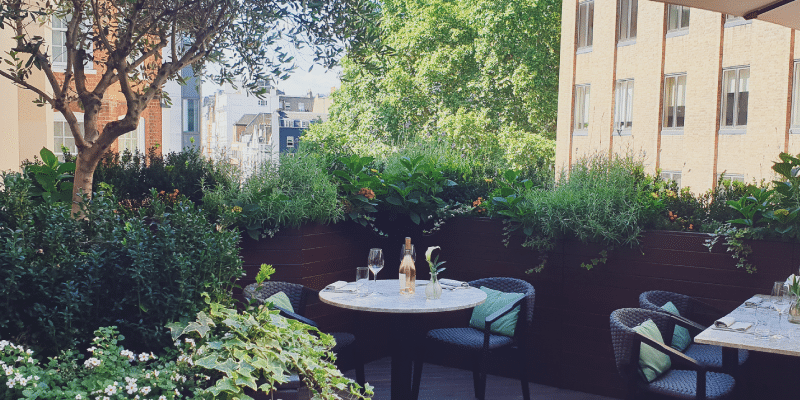 This option is perfect for clients needing a frequent front of house office or meeting space a couple of times a week. Those looking to entertain or socialise, but may have an office elsewhere.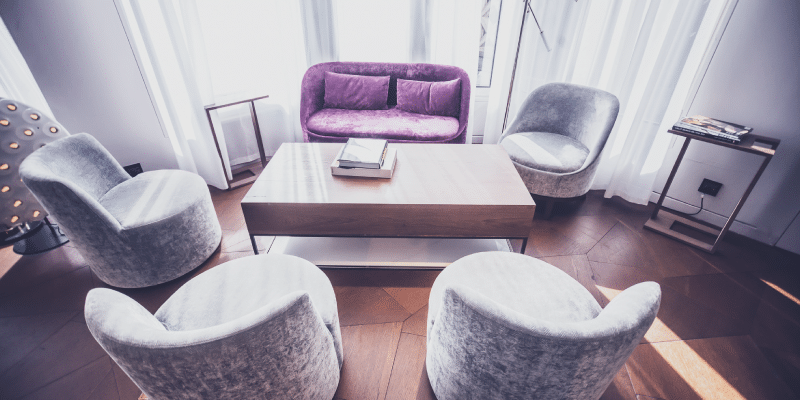 Unlimited VISITS PER ANNUM
This option is perfect for clients looking for a place to work throughout the week.  It's ideal for those looking to meet & entertain clients regularly, whether that's in one of our open spaces, or our meeting rooms.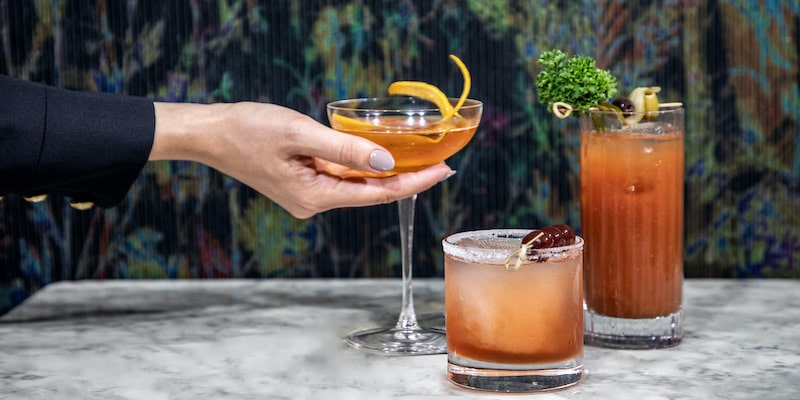 Unlimited VISITS PER ANNUM
This option is perfect for anyone looking for a private space to entertain friends and clients in the heart of Mayfair. As an evening member you get access to the bar and restaurant after 5pm, as well as receiving invitations to our exclusive member events.
If you are interested in becoming a member, our team would be delighted to talk further about your requirements and to show you around. We offer both individual and corporate memberships.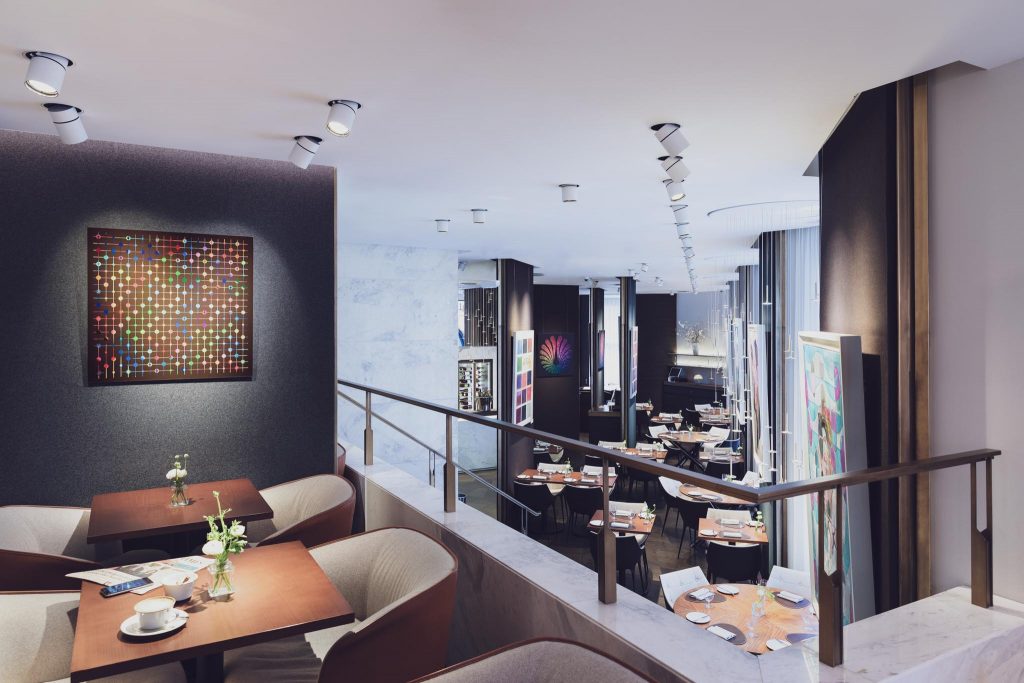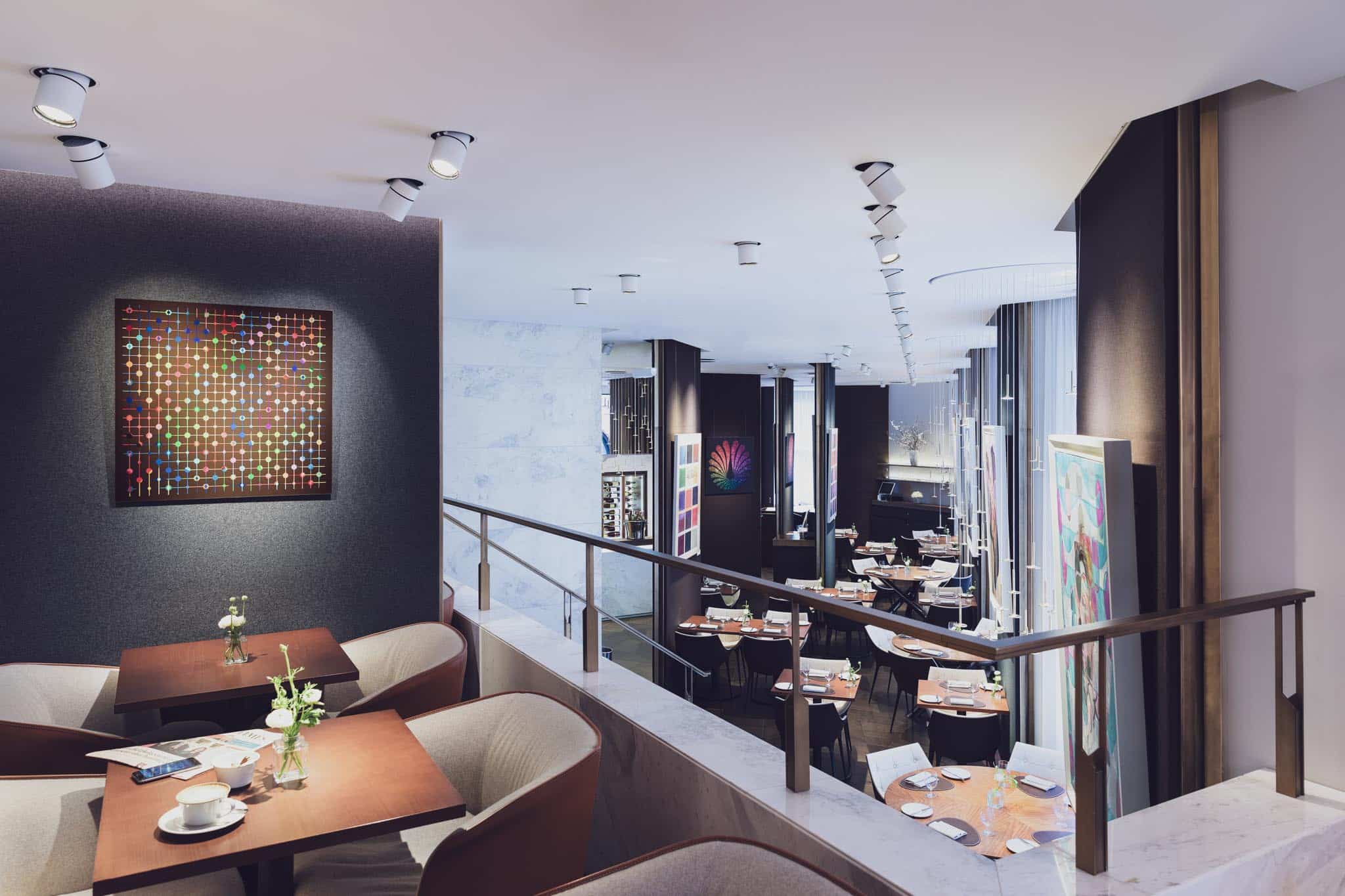 SAFE WORKING PRACTICES
In response to COVID-19 we have introduced a series of new processes to ensure our members and their businesses are kept safe. We have also introduced a new temporary tier of flexible membership to allow new clients to join us, and use our facilities to conduct their business, with peace of mind.
Click the button below to see how we are helping to keep our members safe.
WHAT OUR MEMBERS SAY
The absolute best option if you're looking for a private members club in the Mayfair area. It's a specifically focused business members club. Great staff, food and meeting rooms. Would highly recommend!
ISOBEL – FOUNDING MEMBER
Members Club Spaces
As London's premium business members club, we pride ourselves on our high level of service and our luxury facilities. We offer multiple spaces where they can work and entertain seamlessly.
Below are a selection of the facilities we have on offer.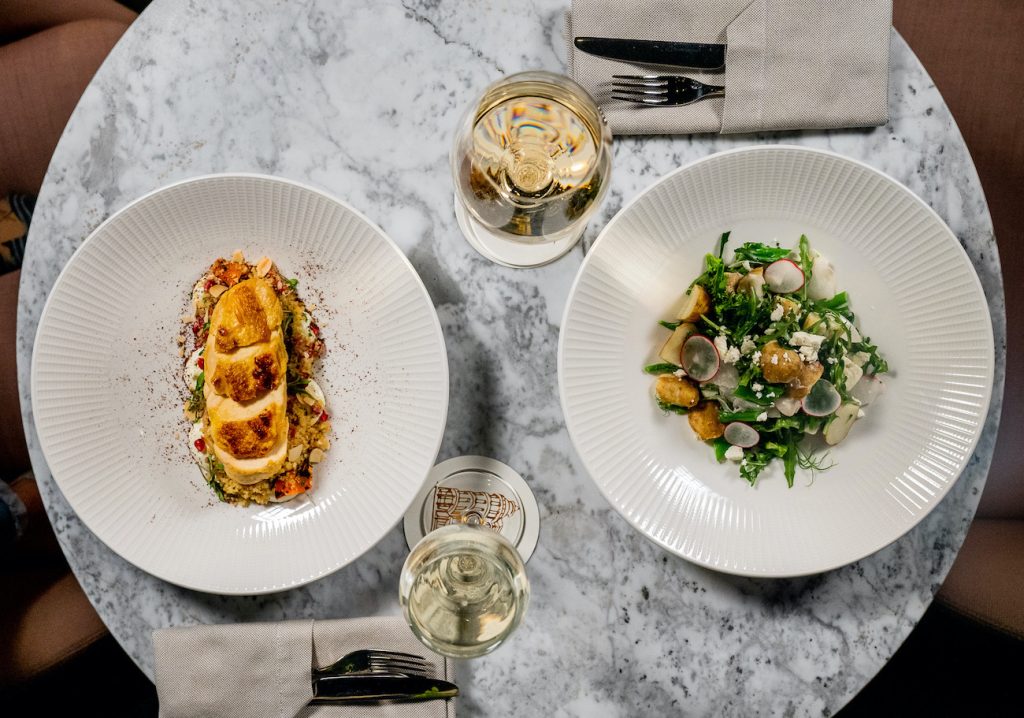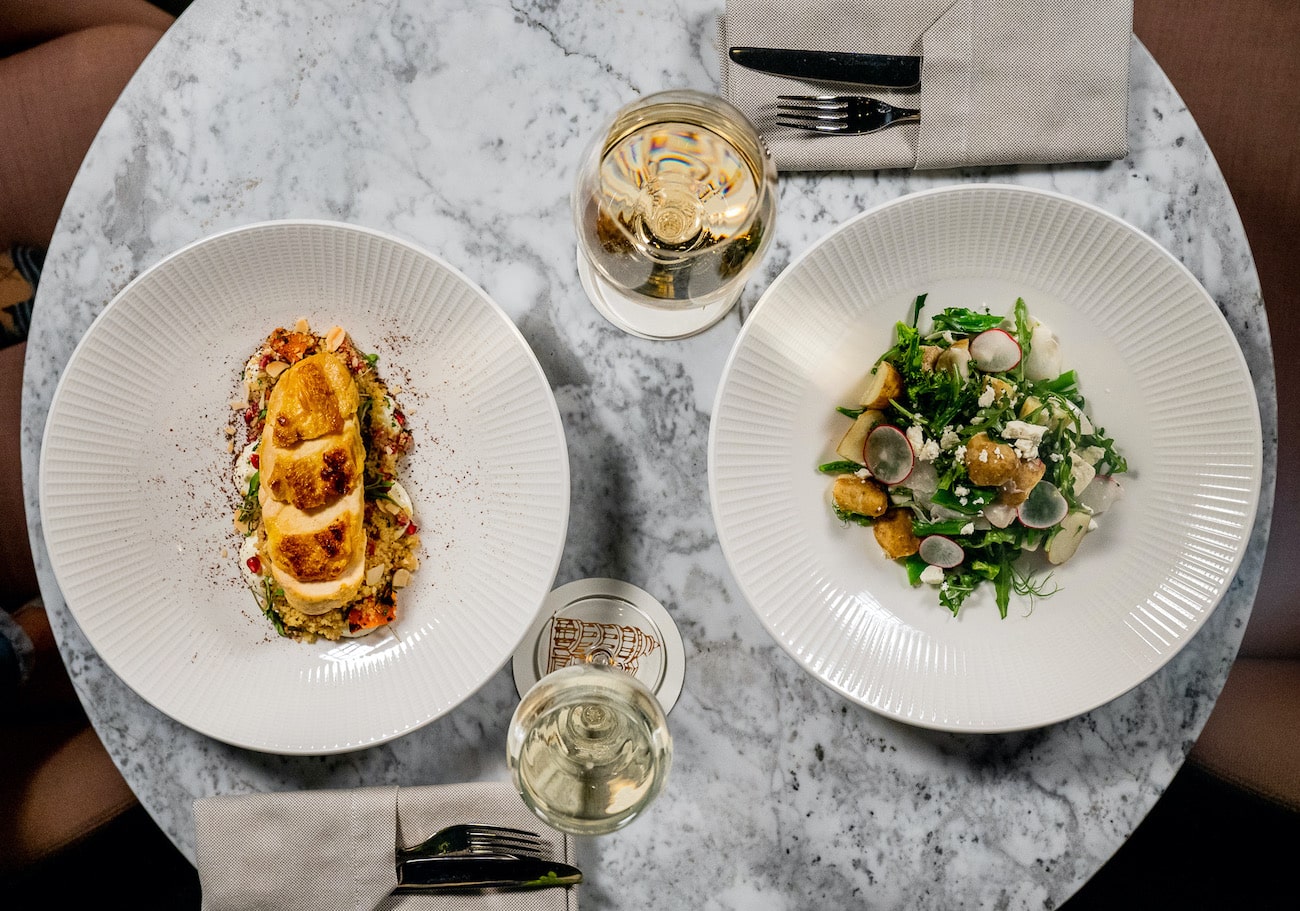 RESTAURANT
The restaurant at 12 Hay Hill provides our members and their guests with a delicious all day dining experience. Under the watchful eye of Head Chef Glen Bartholomew, our expertly crafted seasonal menus combined with our locally sourced fresh ingredients come together to form the kind of gastronomic dining experience you can only find in Mayfair.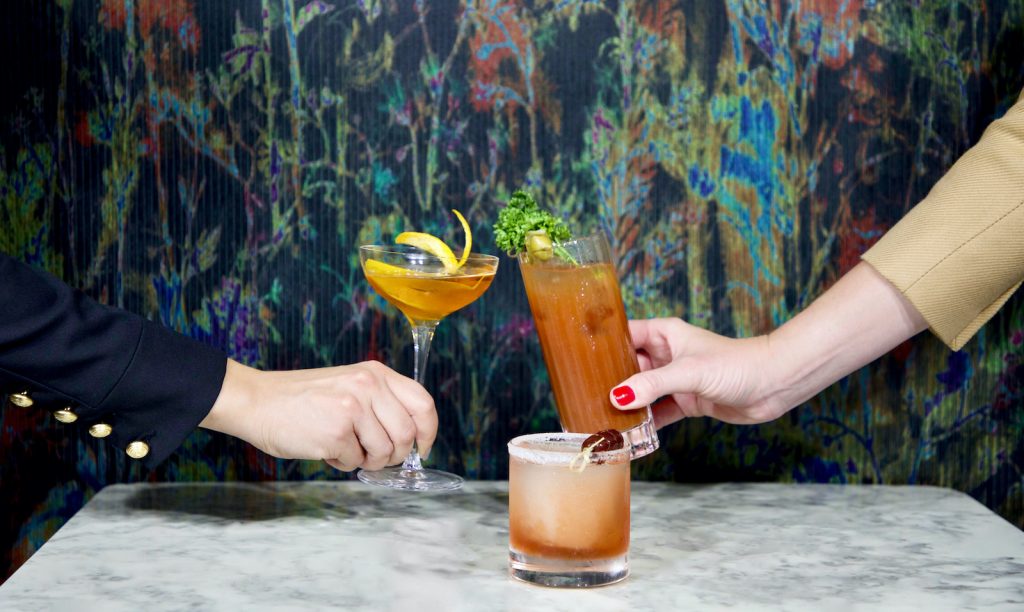 BAR
Carved from an old bank vault, the bar at 12 Hay Hill offers members a luxury atmosphere in a fantastic location. The Bar is home to a distinctive selection of wines, beers, bespoke cocktails and exceptional bar food, offering the ideal place for members to take a pleasant break during the day or to unwind and relax in the evening.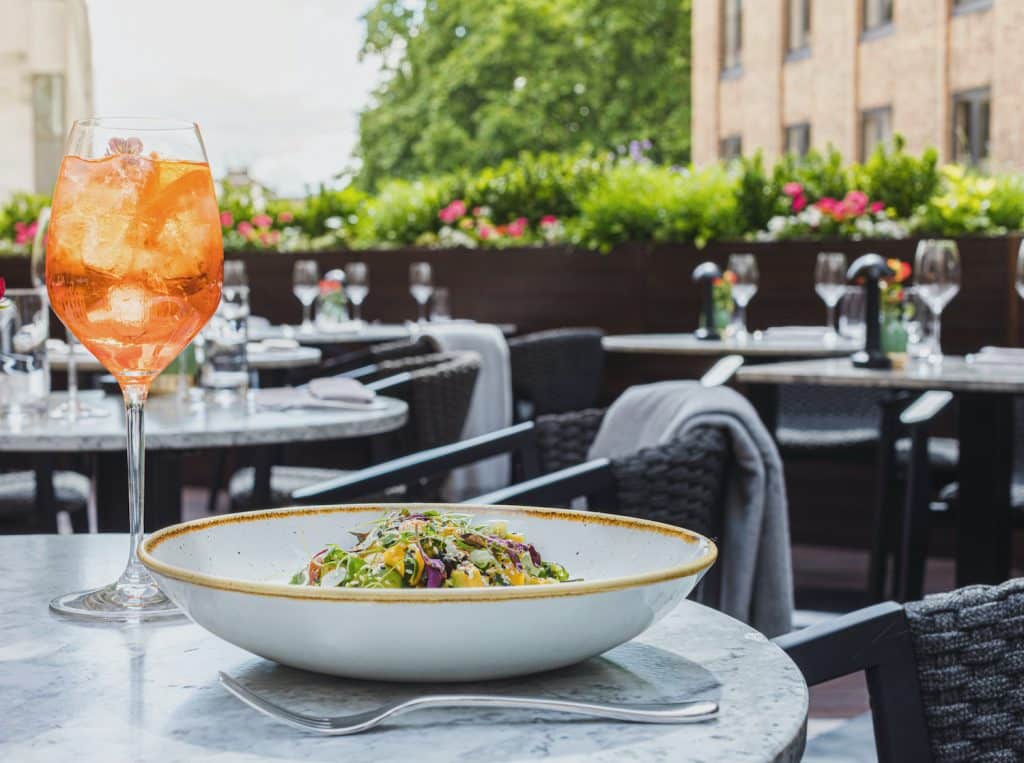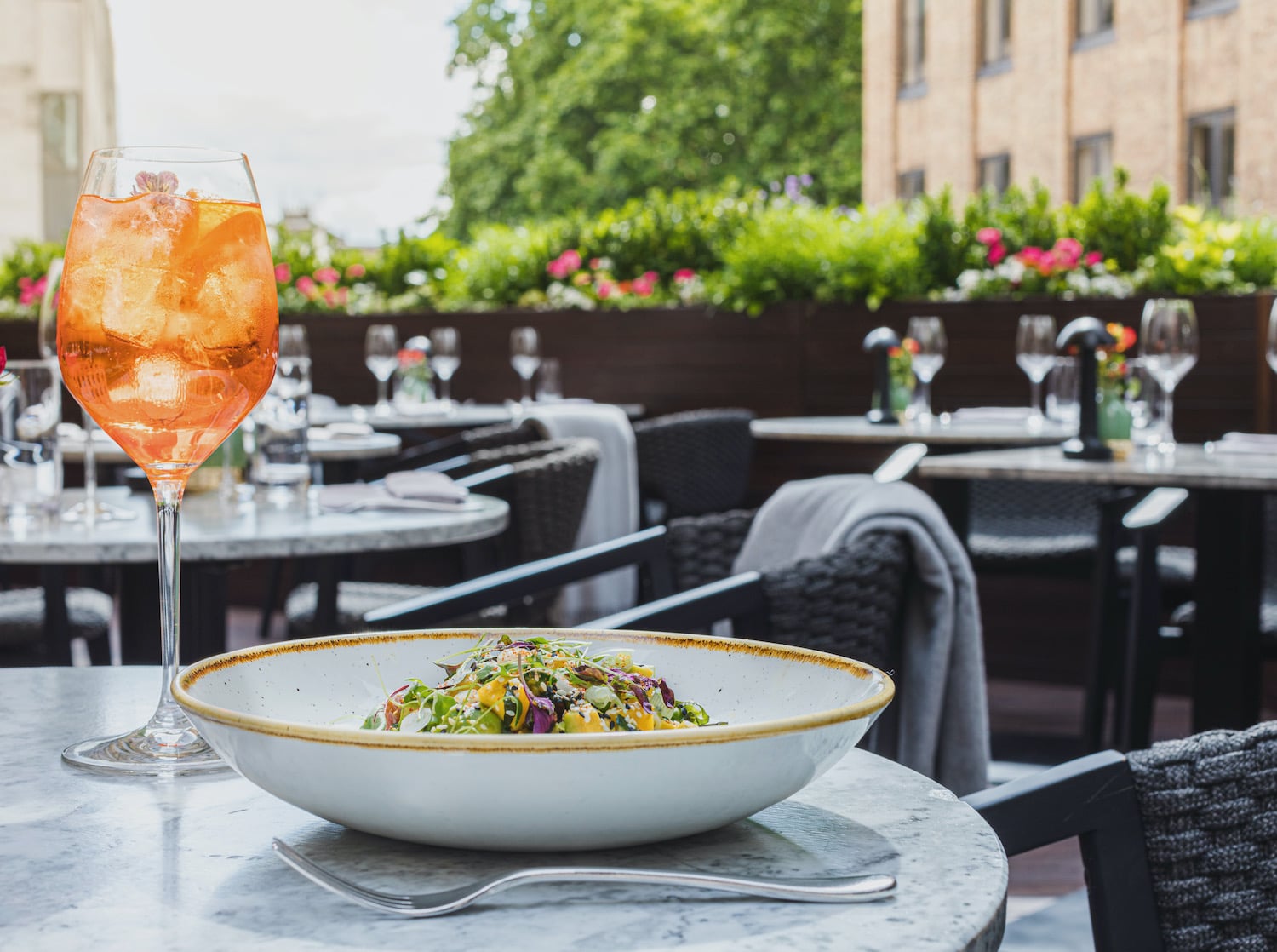 ROOF TERRACE
No members club is complete without a fabulous outdoor roof terrace, and 12 Hay Hill is no exception. Our perfect sun trap overlooks the famous Berkeley Square and offers a private place to work, or simply enjoy a glass of something cold.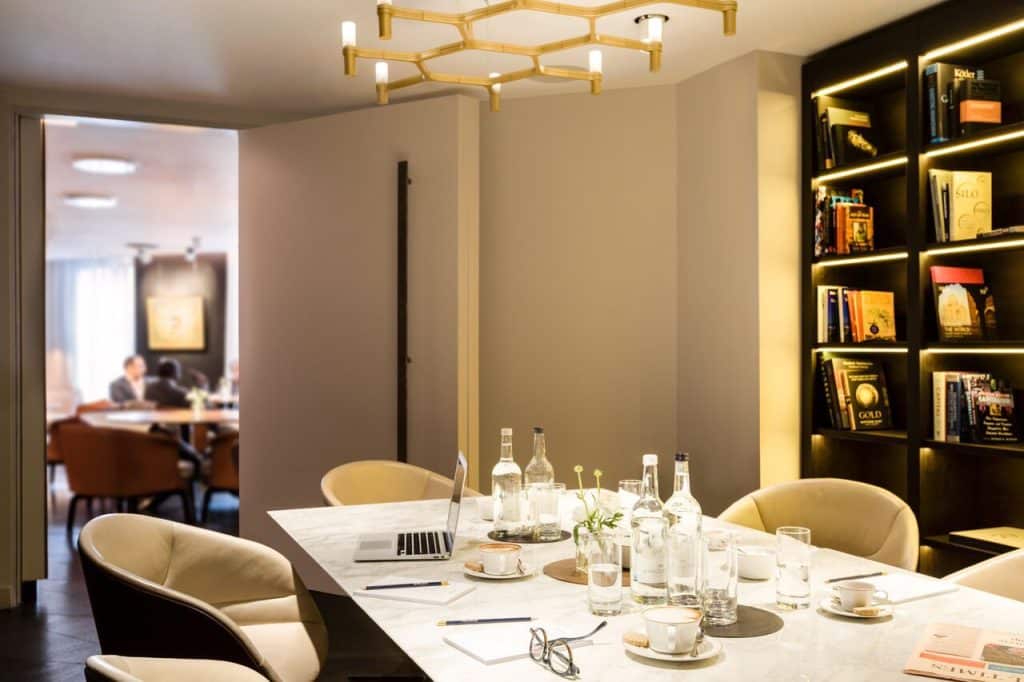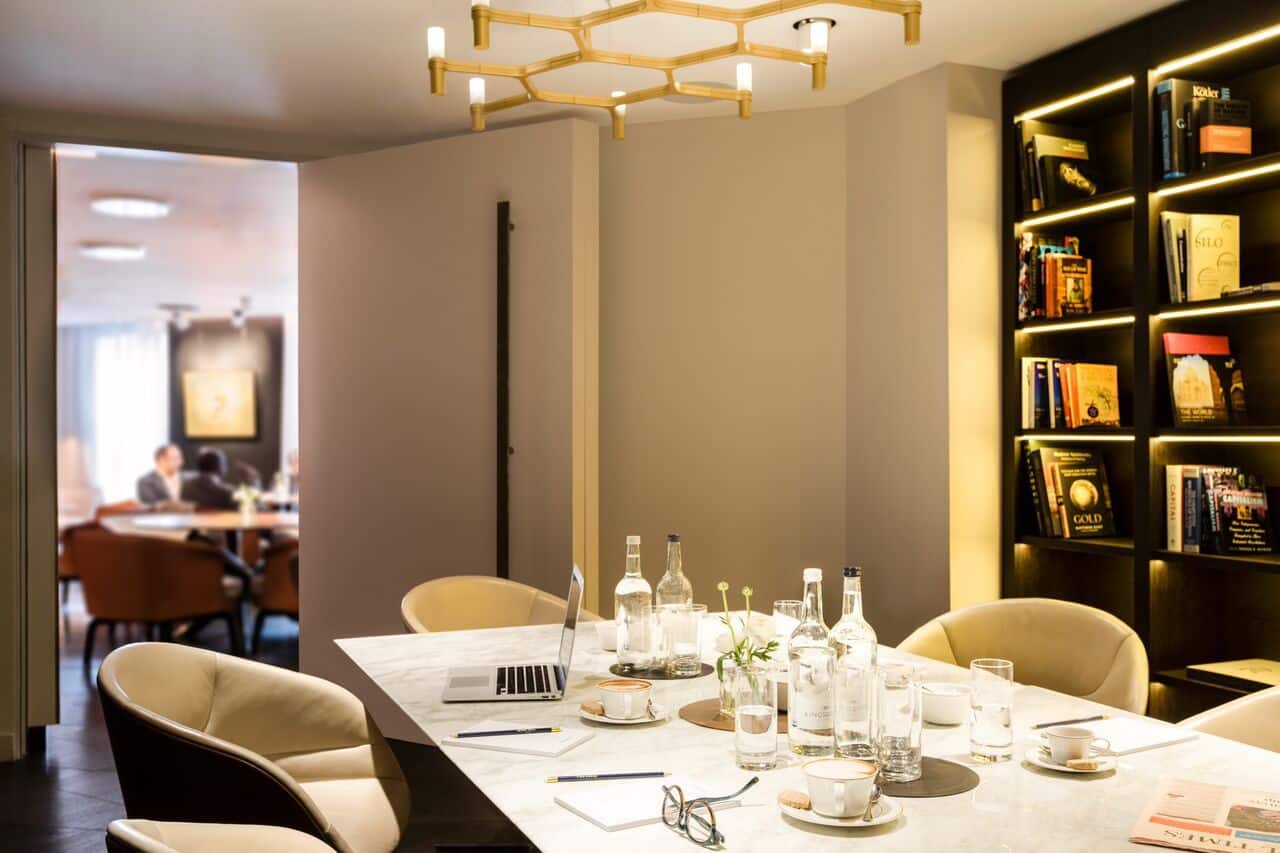 LOUNGES & WORKSPACES
12 Hay Hill has several dedicated workspaces which are designed to enable members to get the most out of their day. Unlike regular coworking spaces, 12 Hay Hill is a true private members club which means access to our first class Mayfair hospitality offering. In addition all of our spaces are fully serviced by our Front of House team..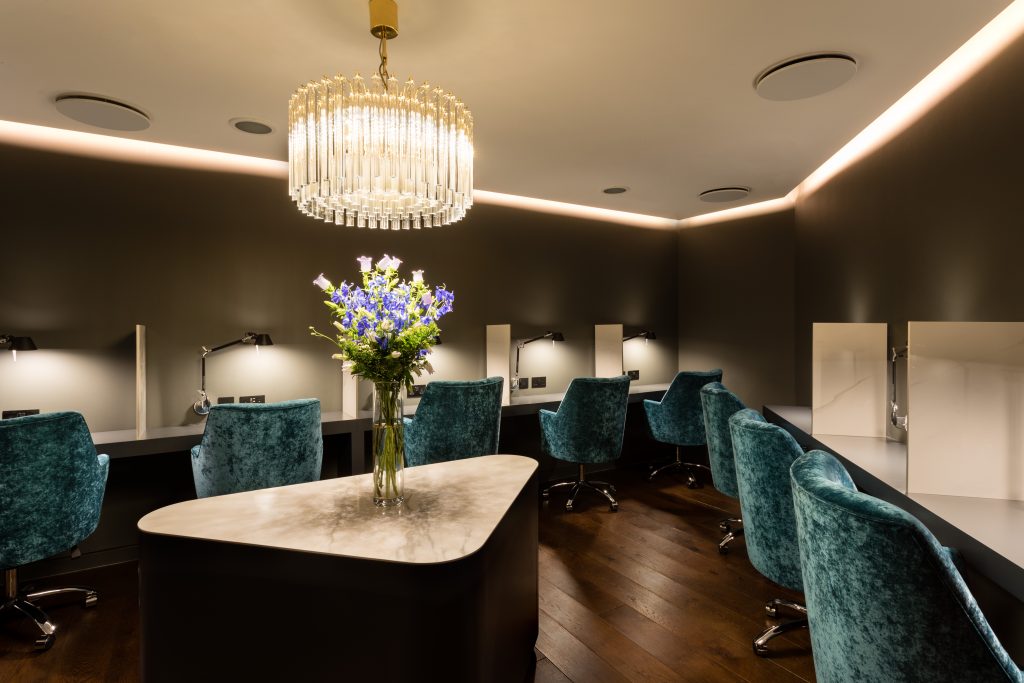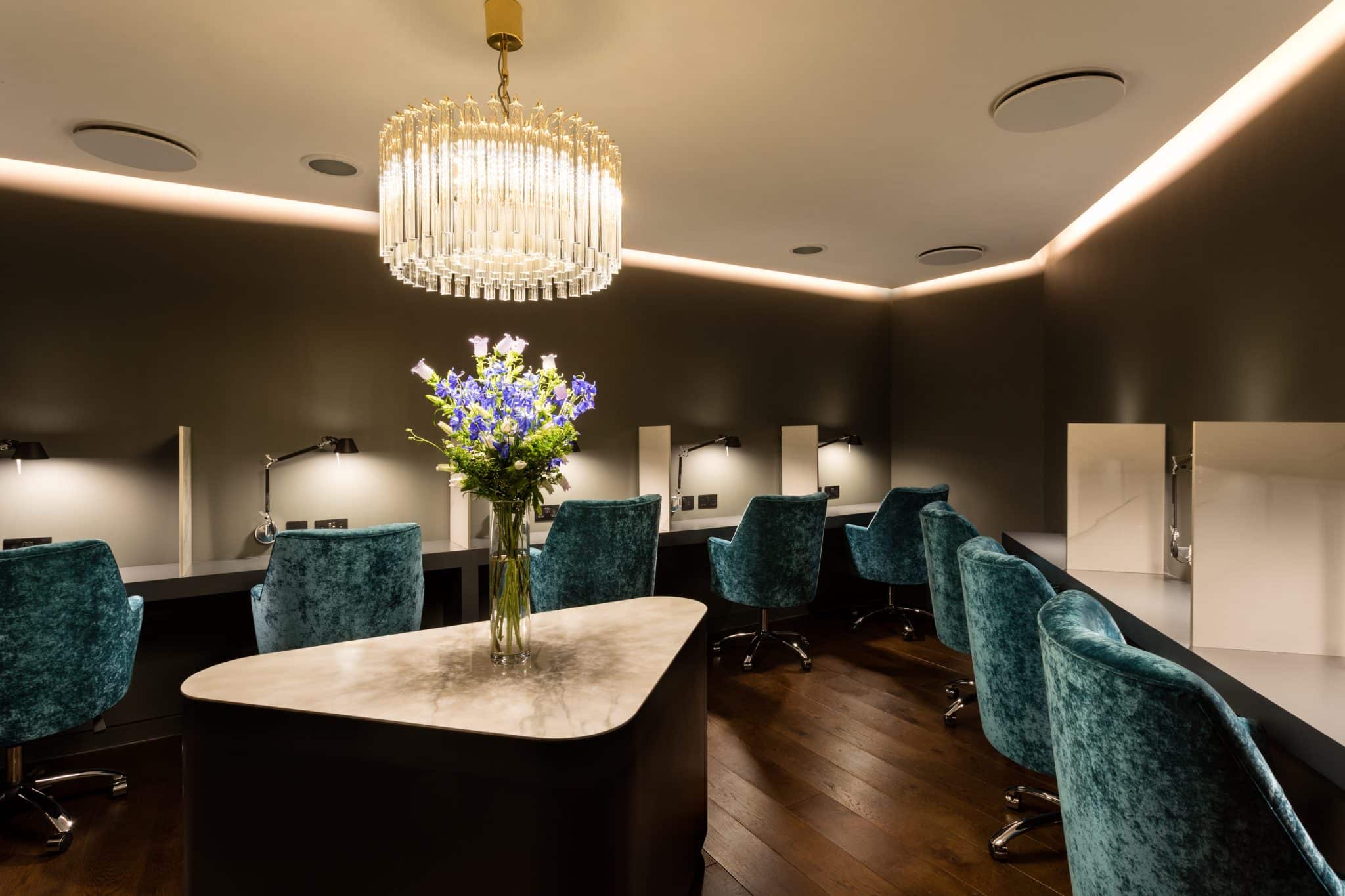 Study
Our 12 hot-desk study room allows members to enjoy total peace and quiet in times where pure focus and comfort are required.