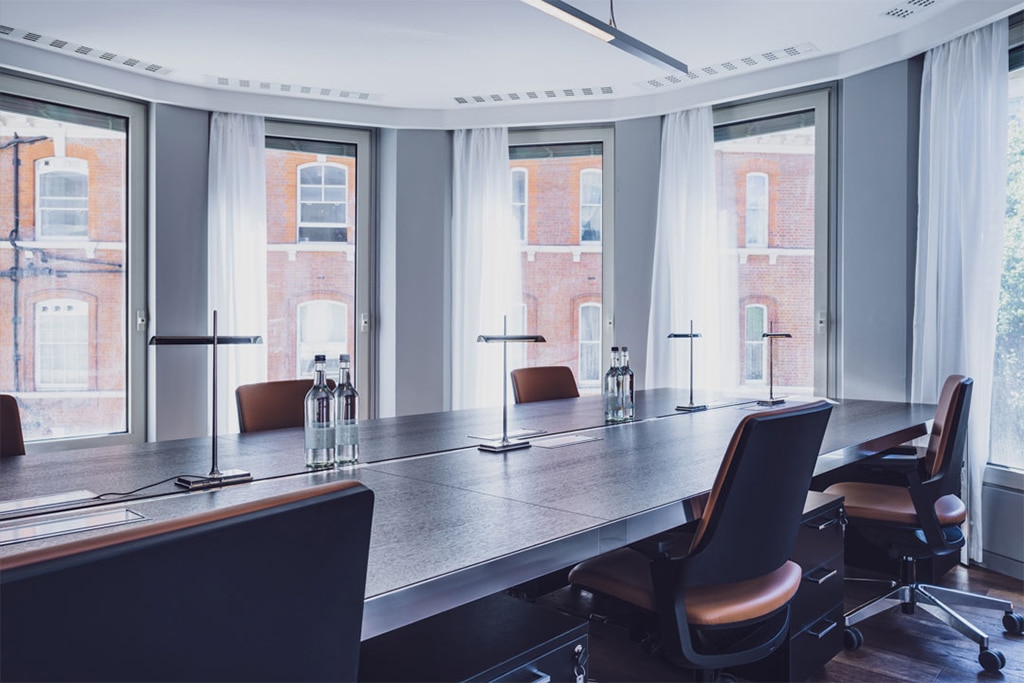 LUXURY SERVICED OFFICES MAYFAIR
12 Hay Hill offers the only luxury serviced offices within a private members' club in London, providing a welcoming home for you and your business.
Situated in an imposing six-storey building in the heart of Mayfair, each of our fully-serviced luxury offices provides your business with a base in the UK's most prestigious postcode.
Your private office is accessible 24 hours a day, 7 days a week, facilities include high-speed internet access, a fully-staffed reception, audio-visual and conference call facilities, optional call answering, access to our range of board and meeting rooms and cleaning and postal services.
You can expect a five-star service across the board, including luxury in-house room service if you, your staff or guests want to eat or drink in the office.
We believe our serviced offices are unparalleled in Mayfair, designed to cater to your every need, leaving your team to focus on what really matters – your business.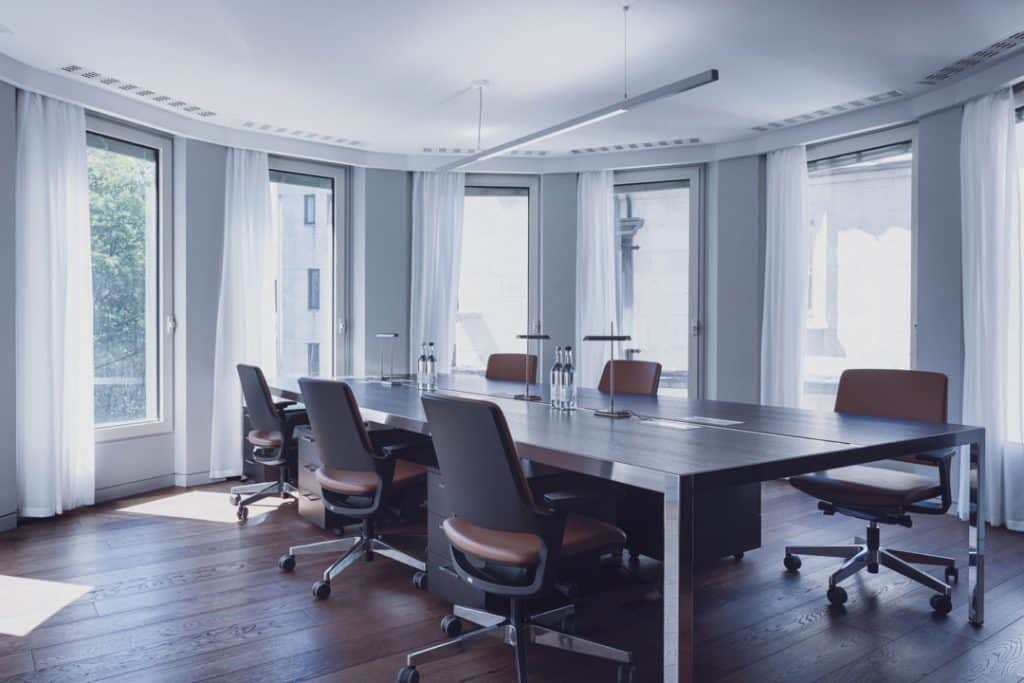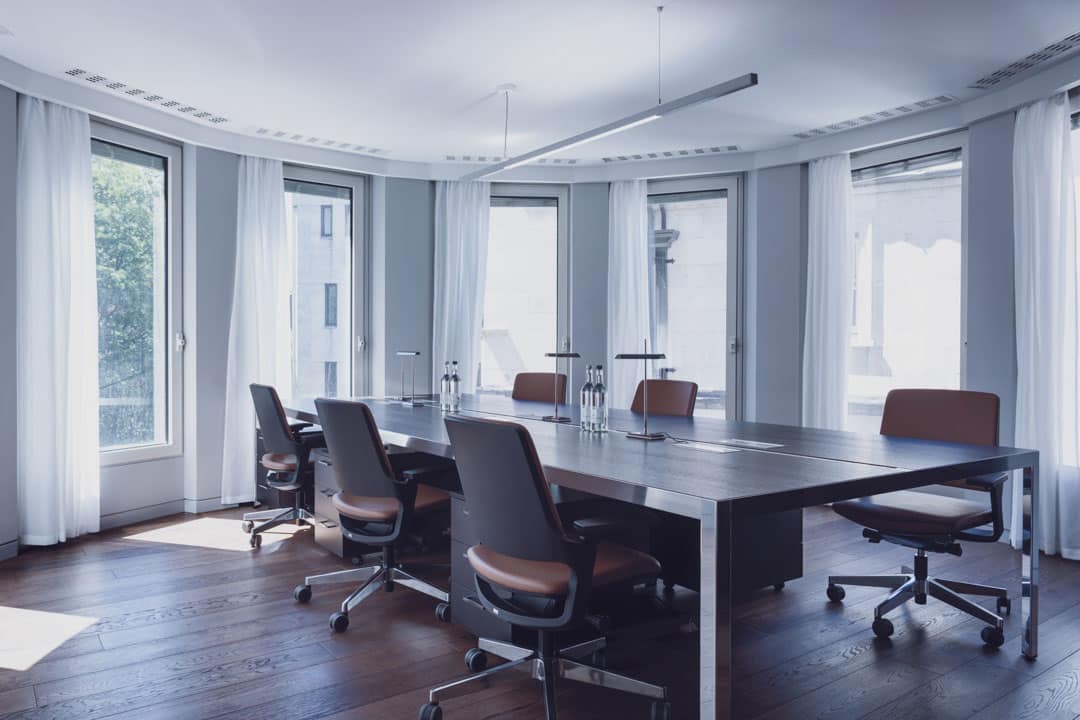 The 12 Hay Hill Difference
12 Hay Hill is the first Private Members club in London to combine the luxury of a members club with the business focus of a coworking and serviced office environment; pioneering the concept of clubworking, it fulfils each and every one of the ever-evolving needs of global business.
The residents of our serviced offices also receive membership to the club, giving full access to the Roof Terrace, bar, restaurant and coworking business lounges. This gives residents the freedom to step outside of their offices and impress clients in any of our communal coworking spaces, private meeting rooms, or over a 3 course dinner and cocktails on the roof.
As members of the club residents also get access to fantastic networking opportunities through our members app as well as our monthly members events programme.
12 Hay Hill provides you with a luxury serviced office experience like no other. Conceived as a private members' club for business, it is the first to provide businesspeople with five-star service and a high-specification curated environment in which to meet, entertain, base their enterprise and conduct business.
In an age where technology is increasingly blurring the line between the spheres of work and home-life, it modernises the very British concept of the private members' club as a hive of activity as well as leisure.
What's included with our Mayfair serviced offices

Our complimentary concierge service provides a leading a team of experts on hand to facilitate your entertaining needs. Whether members are looking for access to sold out, inaccessible sporting and social events, or access to one-of-a-kind luxury events.

Residents of our serviced offices are able to enjoy our exceptional high-quality menus in the comfort of their office with our restaurant to office room service, bringing the luxury of our dining room to your desk.

We provide office residents with a wide variety of meeting rooms. Our luxurious rooms, ranging in size, are fully equipped with video conferencing, wireless AV facilities and flip charts. Furthermore, each office is fully serviced and catered for by our in house chef.

Our highly trained front of house team is always on hand to assist with your everyday business tasks, leaving you to go about your business more effectively and efficiently.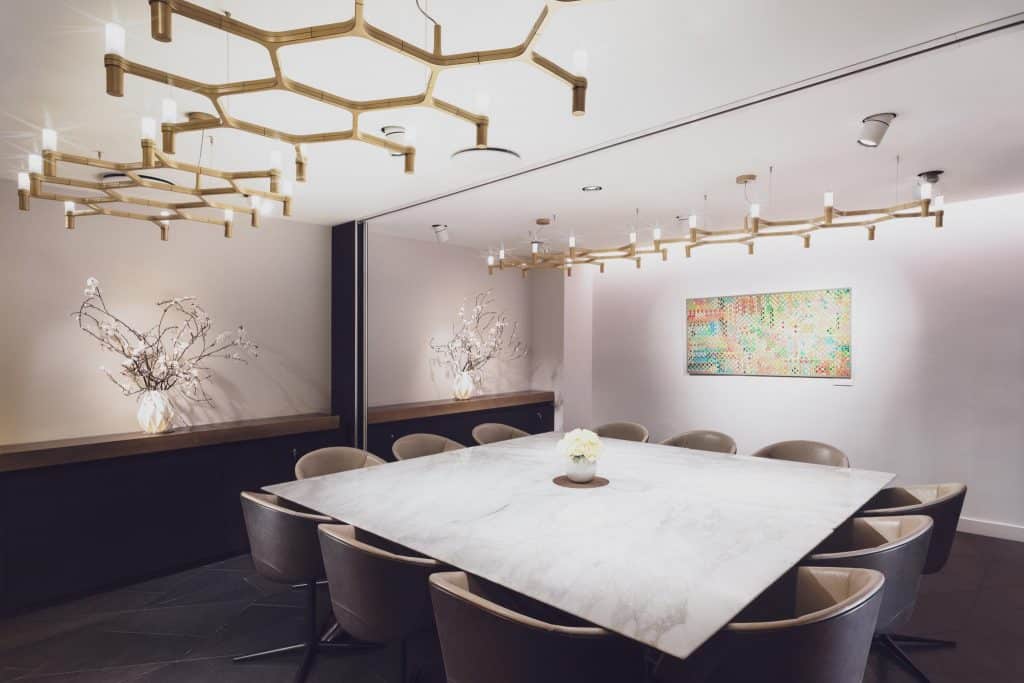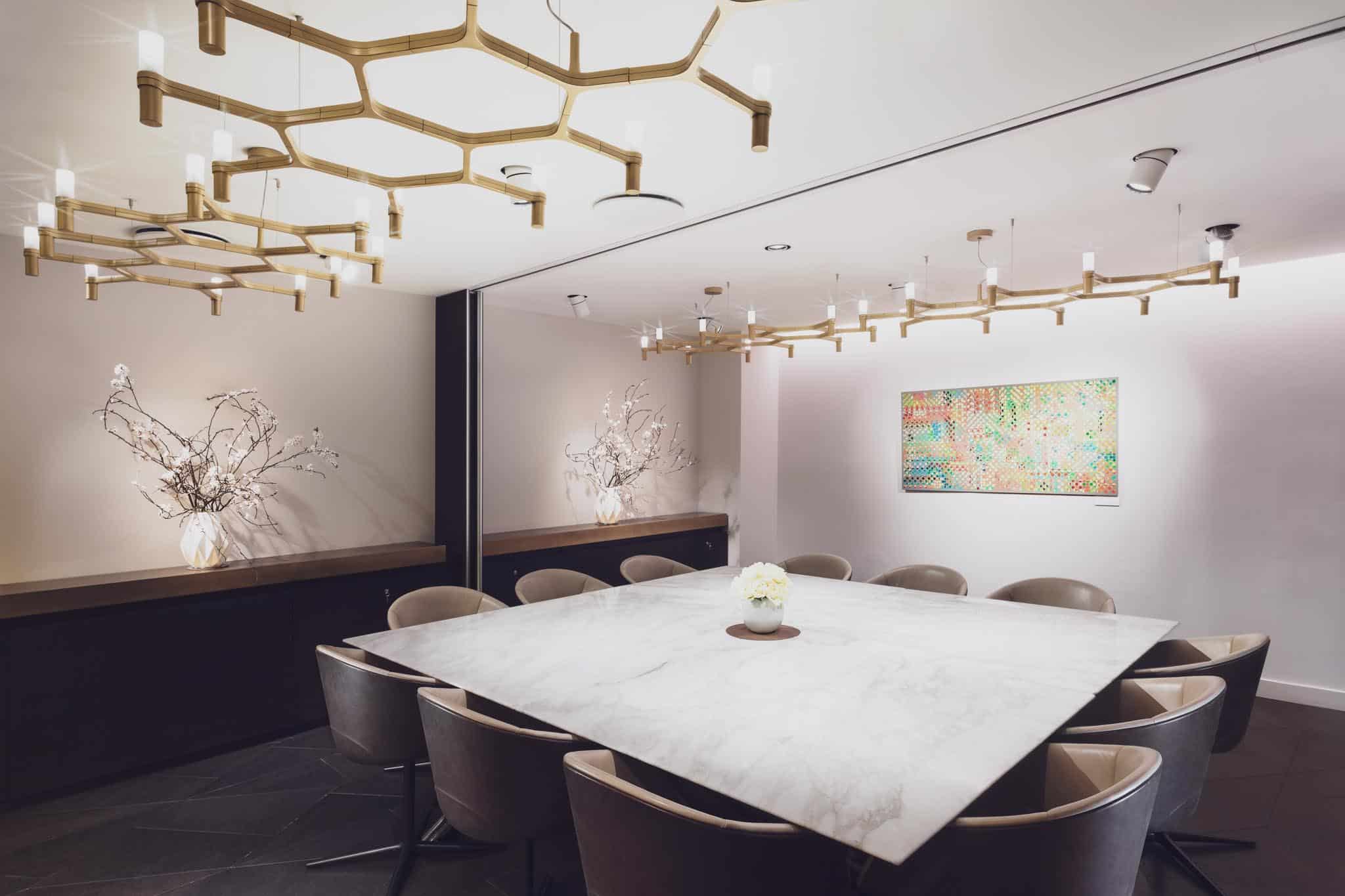 MEETING ROOMS
Nine meeting rooms provide private areas for board meetings, confidential conversations, and private dining for our serviced office members. Each space offers a unique background with distinctive style, allowing members to find the perfect environment for any client meeting.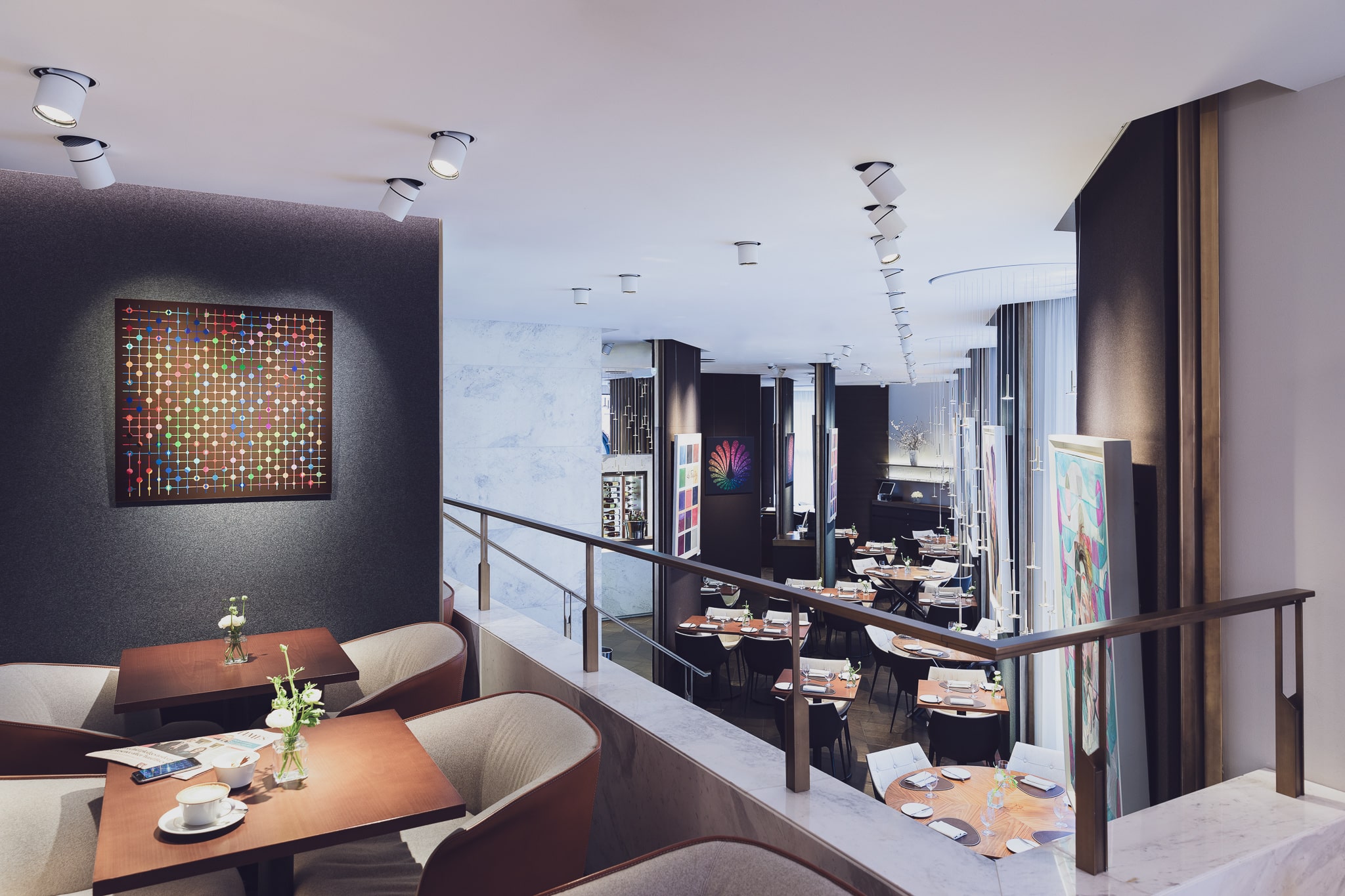 Whether you are looking for individual or corporate Memberships, this is perfect option for those looking for a place to work throughout the week in a shared workspace environment.  It's the ideal option for those looking to meet & entertain clients regularly, whether that's in one of our open coworking spaces, our premium hospitality spaces or our meeting rooms.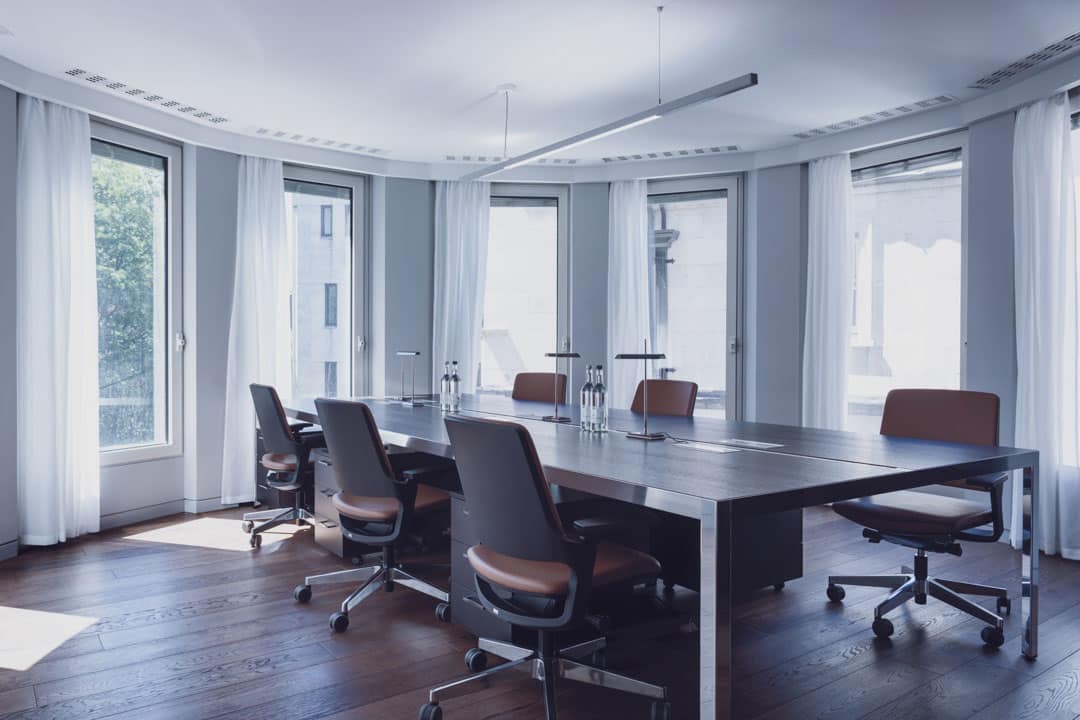 If you're looking for an office to rent in Mayfair, look no further. Our fully serviced luxury offices are of the highest quality and are customisable to meet your needs. As an office resident, you and your team will also receive membership to the club, which you can use to socialise and entertain clients. Residents will also benefit from a range of exclusive benefits, such as room service, mail service, etc.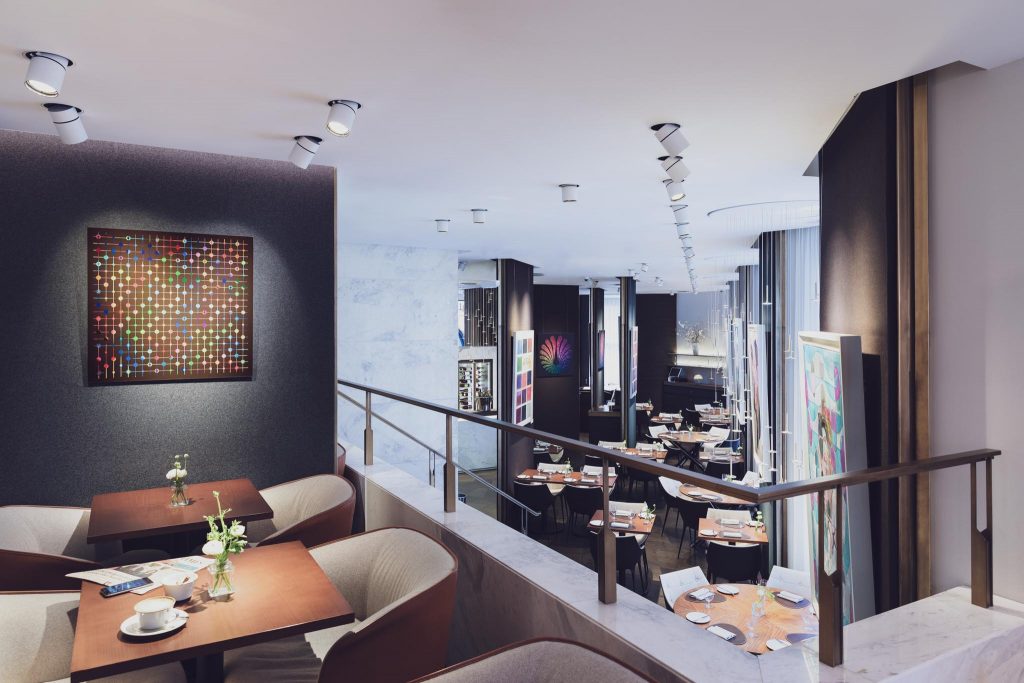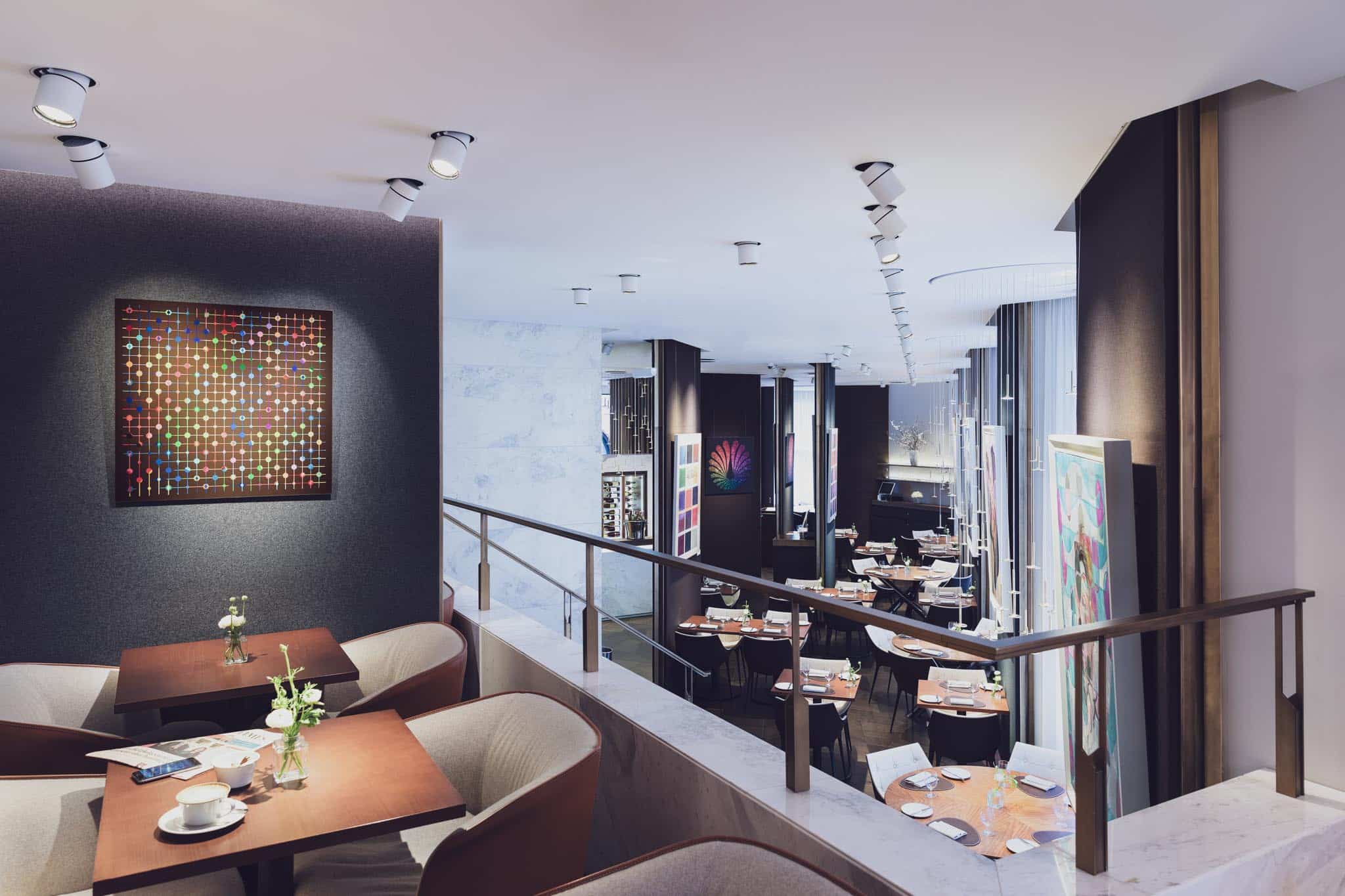 SAFE WORKING PRACTICES
In response to COVID-19 we have introduced a series of new processes to ensure our members and their businesses are kept safe. We have also introduced a new temporary tier of flexible membership to allow new members to join us, and use our facilities to conduct their business, with peace of mind.
Click the button below to see how we are helping to keep our members safe.
WHAT OUR MEMBERS SAY
The absolute best option if you're looking for a private members club in the Mayfair area. It's a specifically focused business members club. Great staff, food and meeting rooms. Would highly recommend!
ISOBEL – FOUNDING MEMBER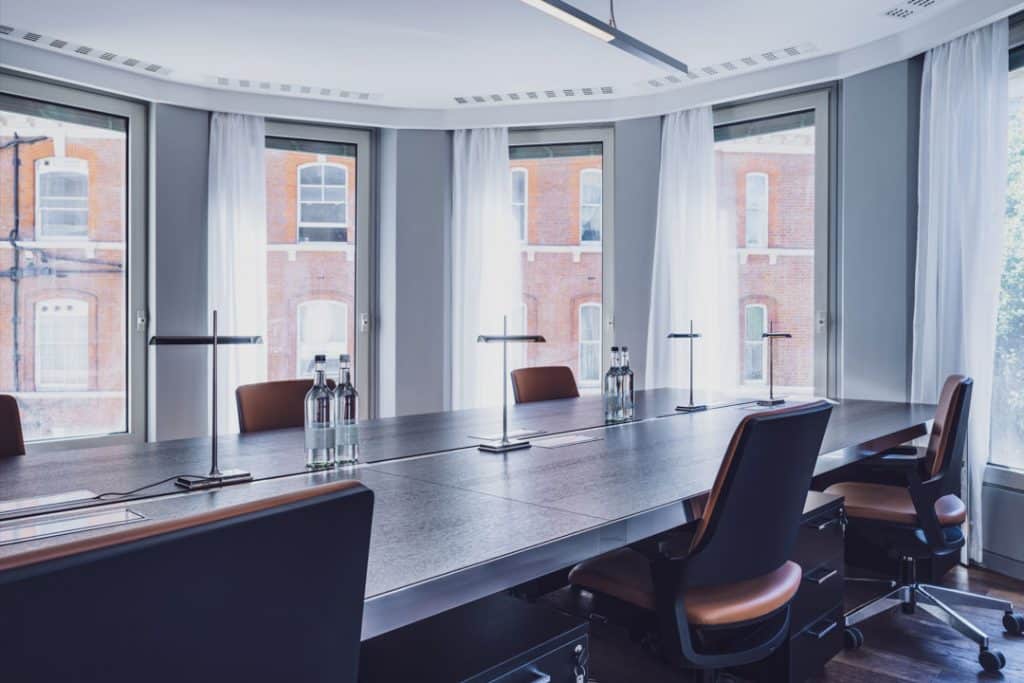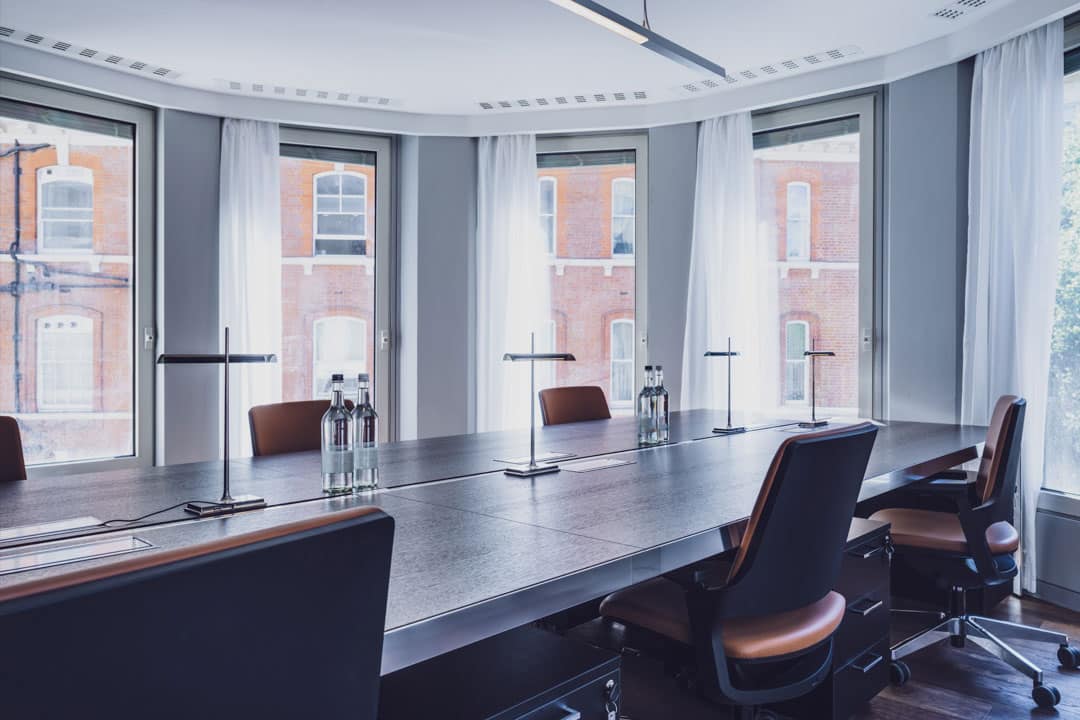 SERVICED OFFICES Mayfair
12 Hay Hill is the only Mayfair private members club with on-site luxury serviced offices provide a solid presence for you and your team in London's most prestigious postcode.
With high-specification meeting rooms and fine dining suitable for C-Suite clients, you can be assured of a superior experience, complete with all the services you might require to support you in your work; leaving you and your team to focus on what really matters – your business.
Feel free to view an example of one of our offices, by taking a 3D tour.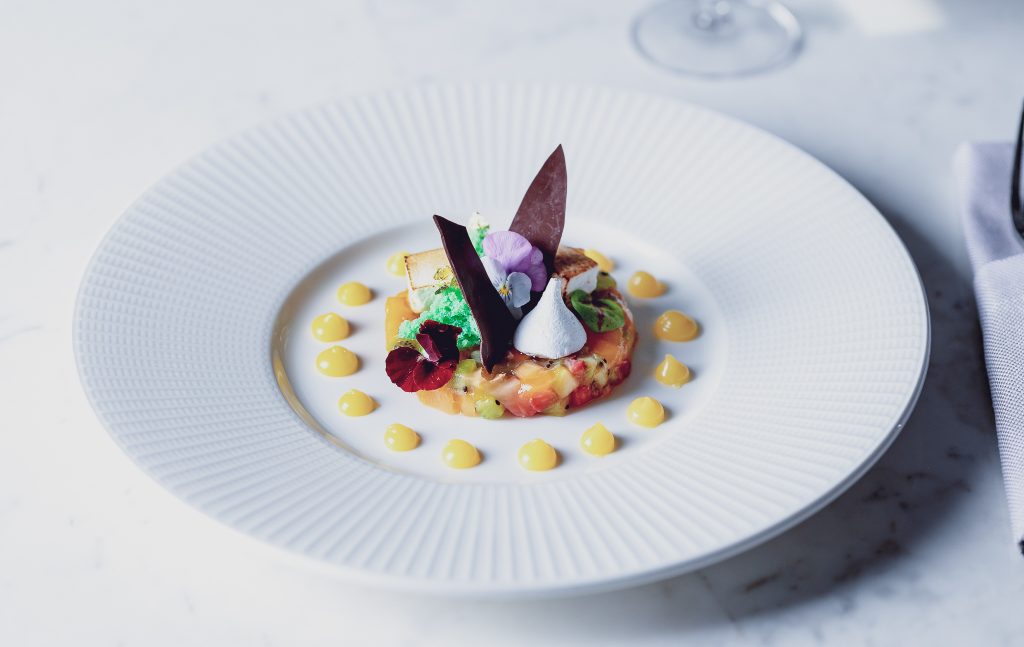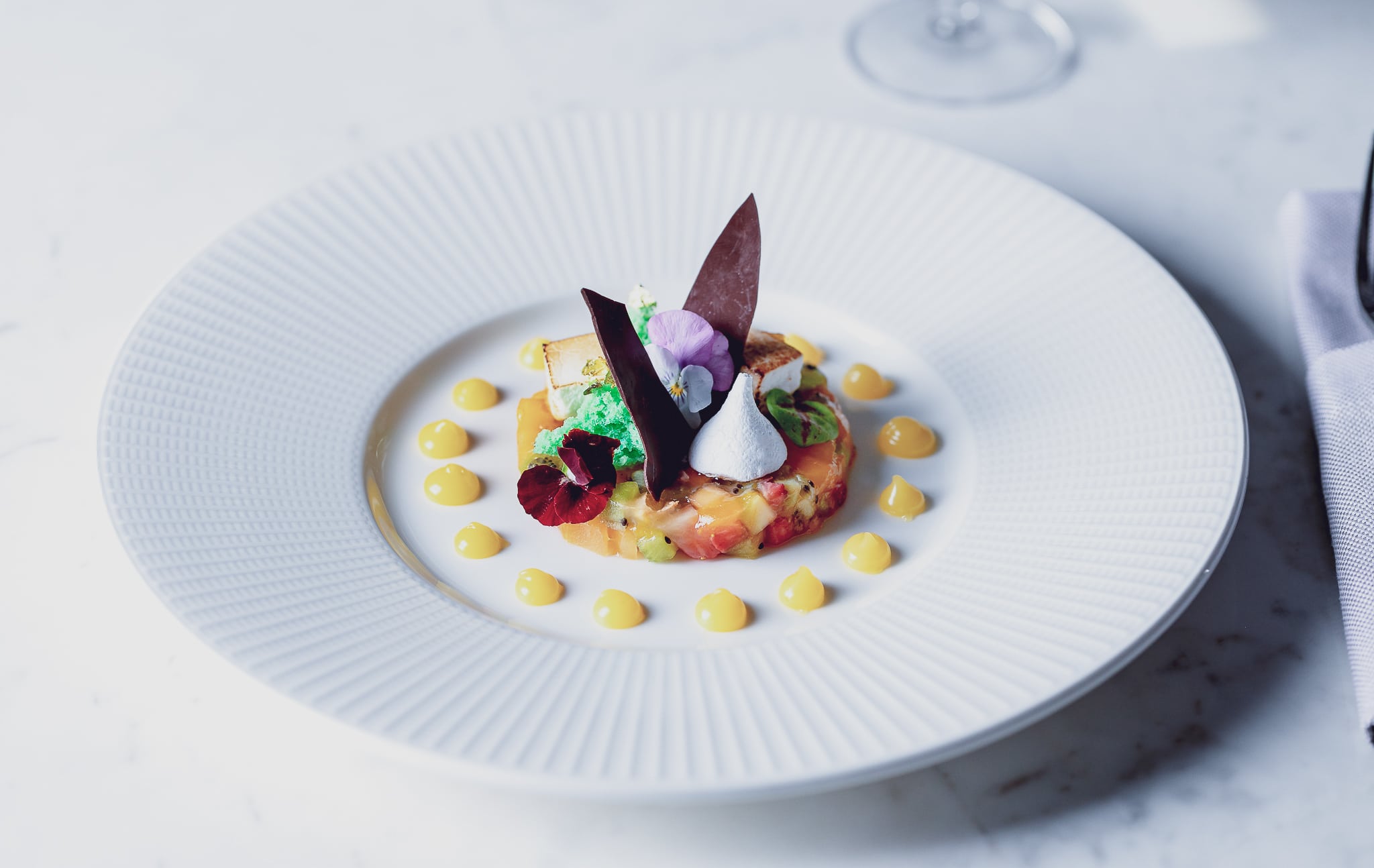 RESTAURANT
The restaurant at 12 Hay Hill provides our members and their guests with a delicious all day dining experience. Under the watchful eye of Head Chef Glen Bartholomew, our expertly crafted seasonal menus combined with our locally sourced fresh ingredients come together to form the kind of gastronomic dining experience you can only find in Mayfair.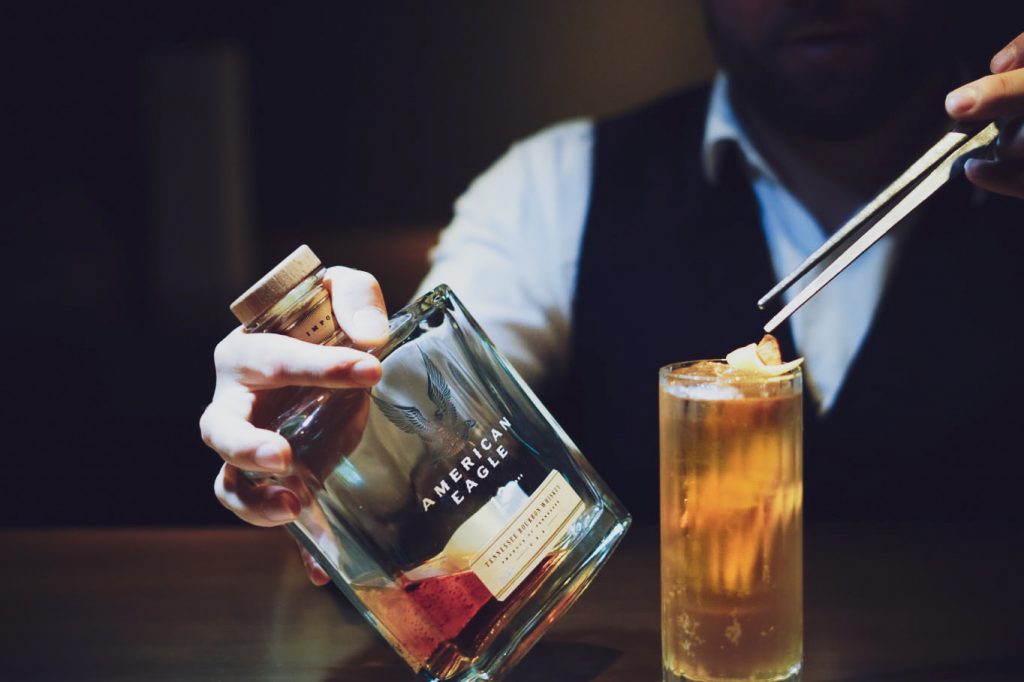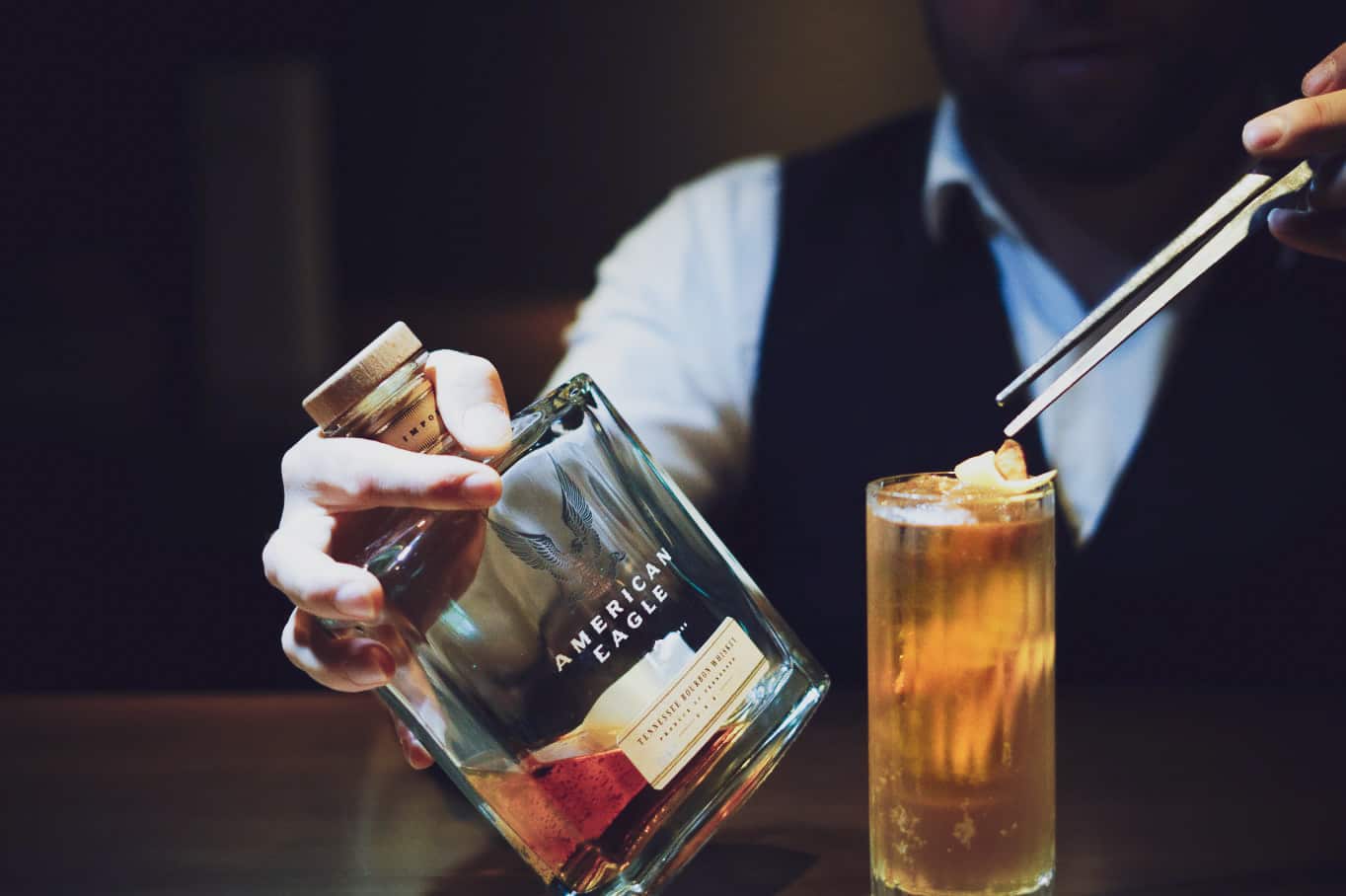 BAR
Carved from an old bank vault, the bar at 12 Hay Hill offers members a luxury atmosphere in a fantastic location. The Bar is home to a distinctive selection of wines, beers, bespoke cocktails and exceptional bar food, offering the ideal place for members to take a pleasant break during the day or to unwind and relax in the evening.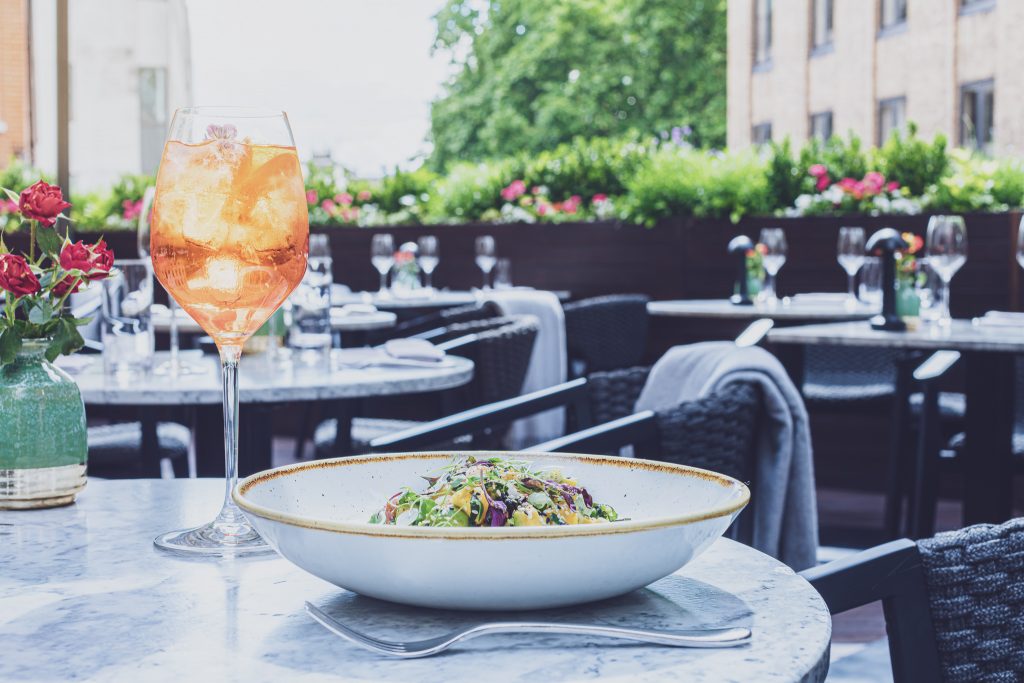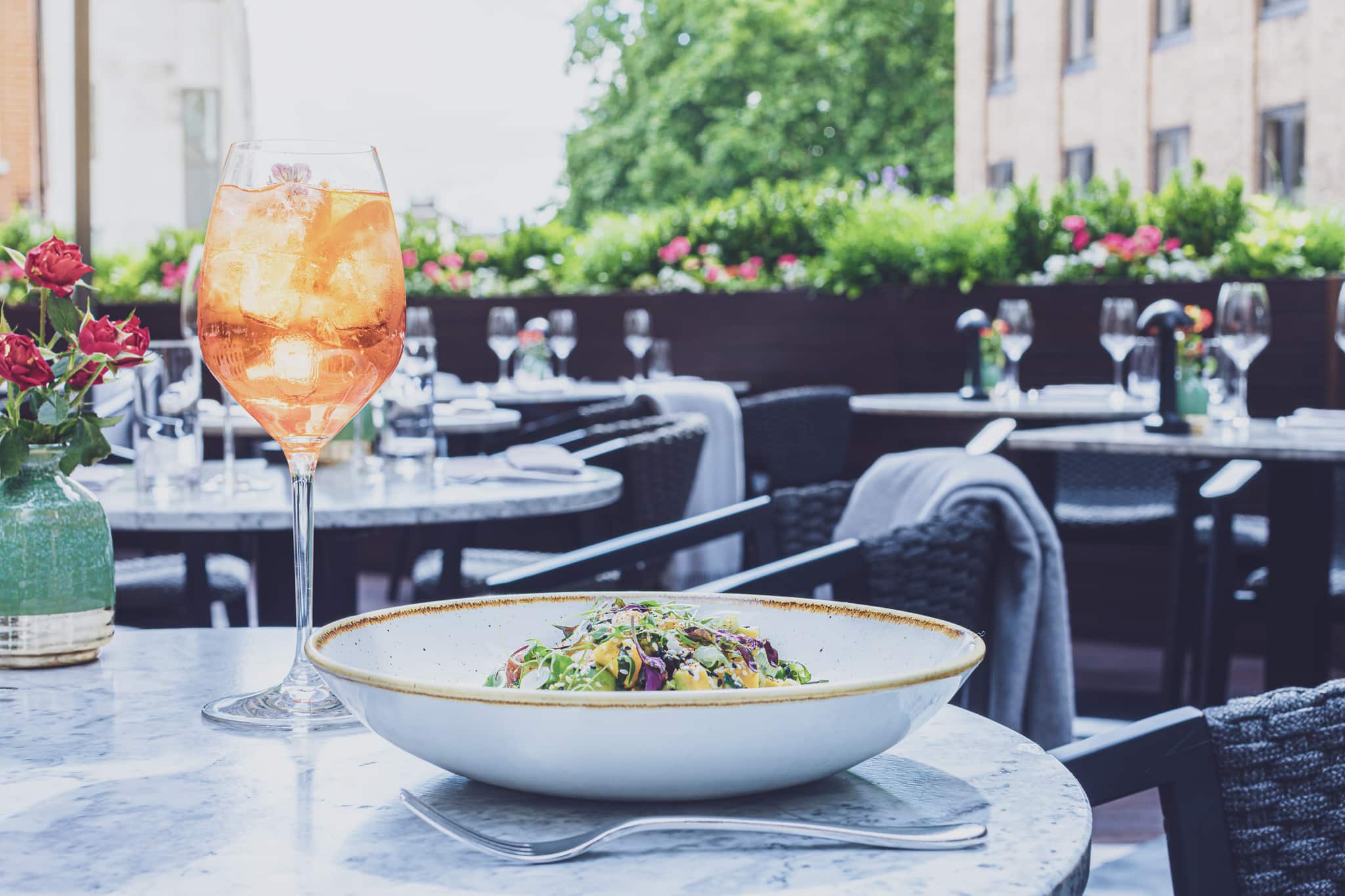 ROOF TERRACE
No members club is complete without a fabulous outdoor roof terrace, and 12 Hay Hill is no exception. Our perfect sun trap overlooks the famous Berkeley Square and offers a private place to enjoy a glass of something cold during the warm months.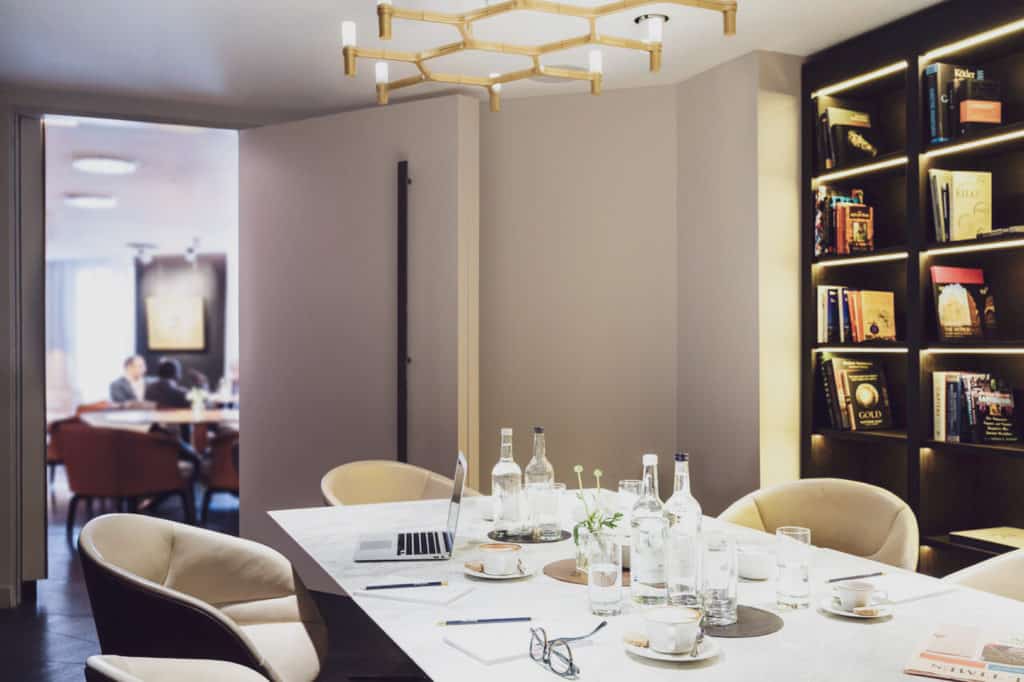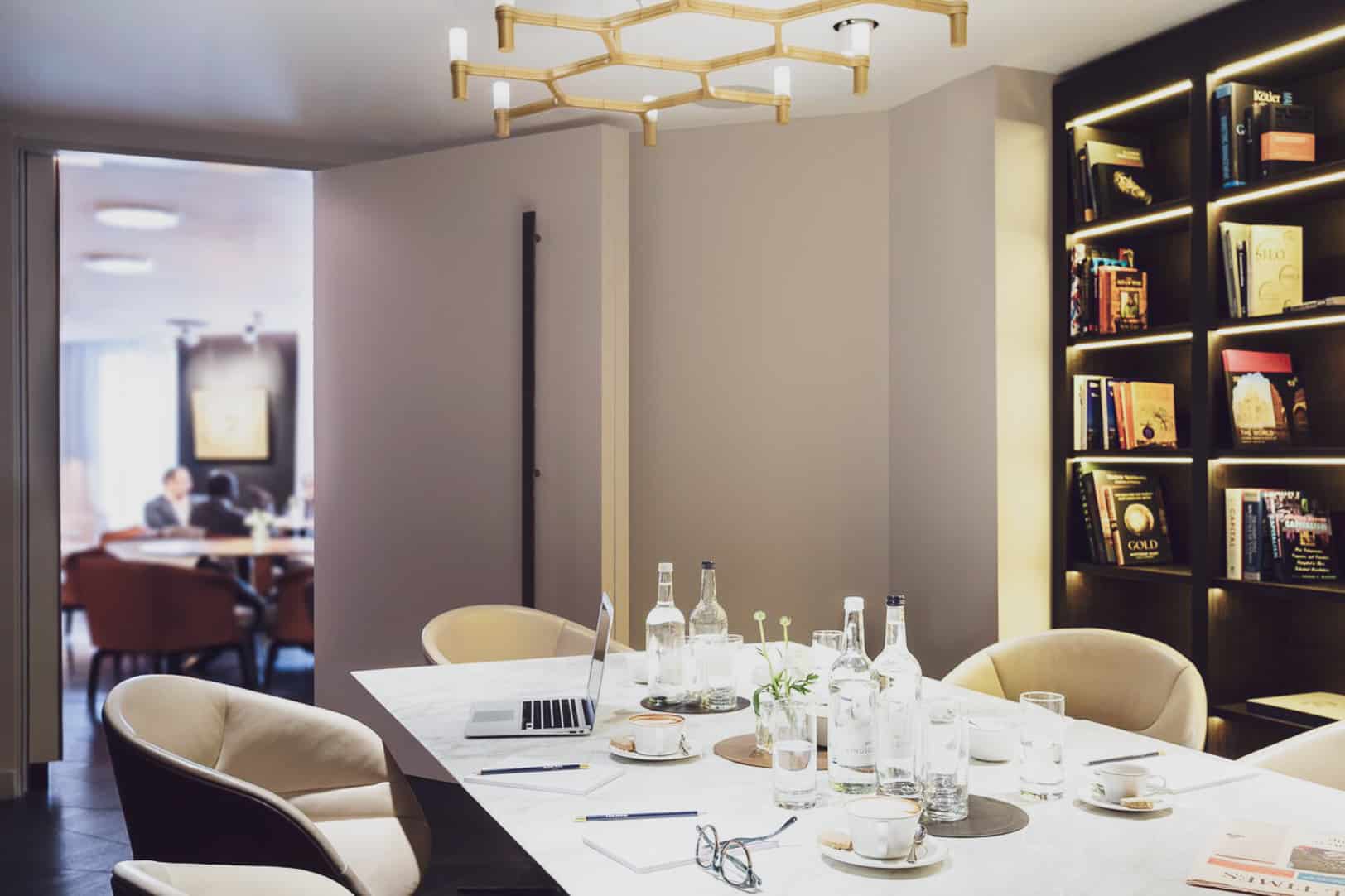 LOUNGES & WORKSPACES
12 Hay Hill has several dedicated workspaces which are designed to enable members to get the most out of their day. Unlike regular coworking spaces, 12 HayHill is a true members club which means all of our spaces are fully serviced by our Front of House team.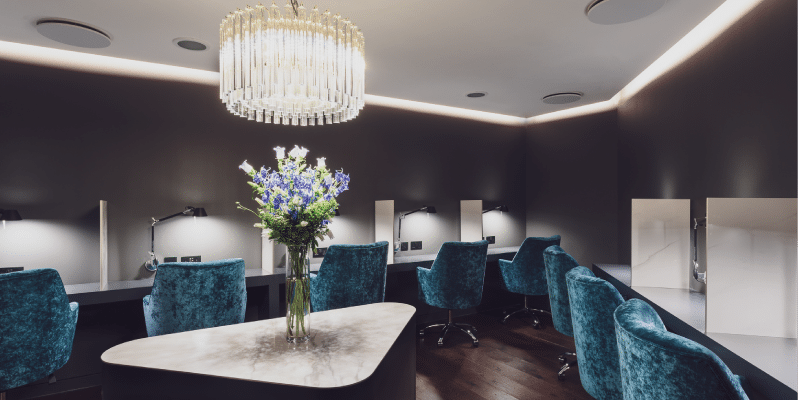 Study
Our 12 hot-desk study room allows members to enjoy total peace and quiet in times where pure focus and comfort are required.
Serviced Offices in Mayfair – a guide
Mayfair is truly one of London's most affluent areas, catering to London's rich & famous. Home to numerous leafy green Royal Parks, exclusive restaurants, private members clubs, hotels, galleries and designer shops, Mayfair is truly the jewel in the crown of the Borough of Westminster. Few places hold the standing of Mayfair's W1 and SW1 postcodes.
Members of 12 Hay Hill not only benefit from situating their businesses within the most coveted postcode in Britain, but they are provided with the highest quality service, food and drinks that one associates with a Mayfair Private Members Club. Whether you have an office elsewhere, but are looking for a front of house, if you need a place to sit and work throughout the day, or are in need of an office, 12 Hay Hill is perfectly suited to cater to you.
Find our more about the Mayfair area, local amenities and transport links by clicking here