Premium Corporate Events Space
If you're looking for a private events space for corporate functions in Mayfair, 12 Hay Hill is the perfect venue.
The Club is home to multiple event spaces, from our 4th floor lounge to our nine high-spec meeting rooms which provide the perfect setting for anything from networking events and product launches to board meetings, and private dining. Each space offers a unique background with distinctive style, allowing our clients to find the perfect event setting for their needs.
Our private event spaces can be hired by both Members and non-members by completing this form or emailing events@12hayhill.com with your requirements.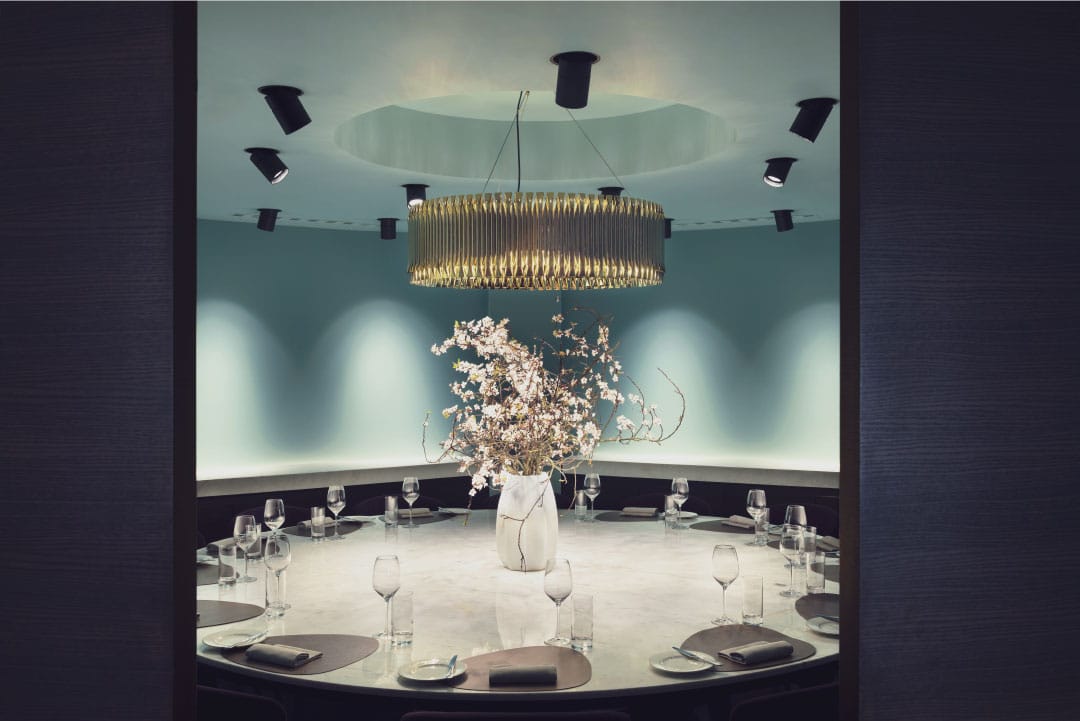 Our discreet, but roomy round, private rooms are based on the lower ground, first floor and fourth floor of the club.
Whether you're looking to book a client dinner, a working lunch, a conference, presentation or a discreet private meeting, our versatile Round Rooms can be tailor-made to suit your requirements. Click here for more info.
Our wide open rooms are the perfect place for networking events, private parties, product launches and seminars.
If you're looking for an events venue to host a large gathering of 150, or a small group of 20, we can accommodate your specific needs, in one of our many multi-use spaces.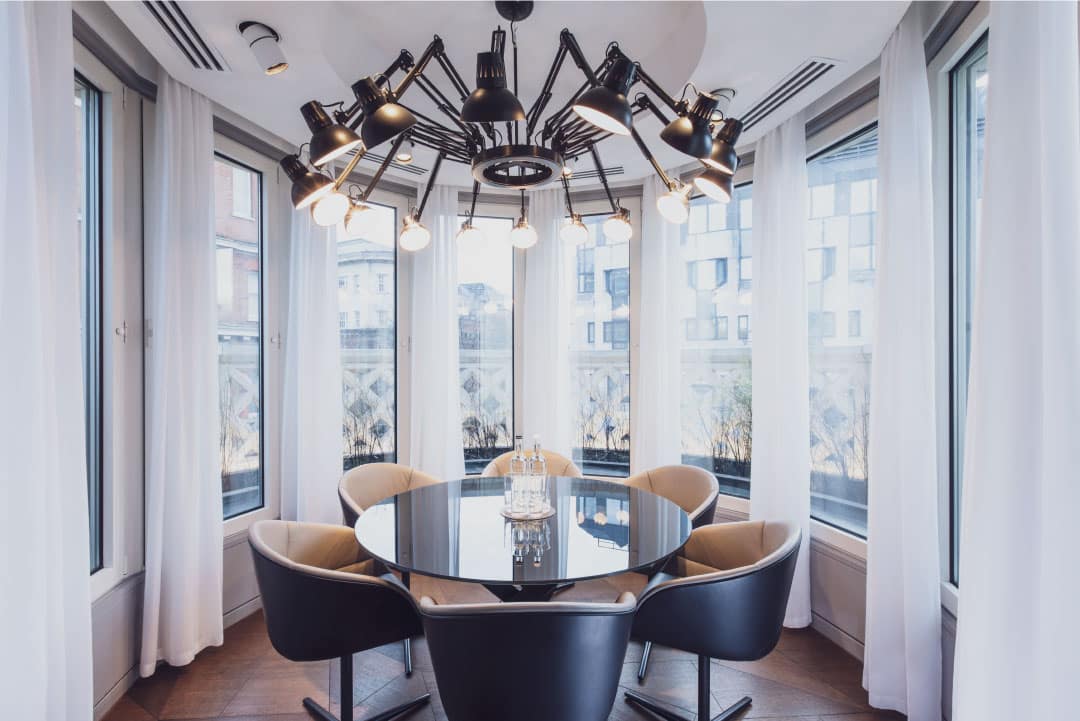 As London's Premier Business Club, 12 Hay Hill is the perfect setting to host any business meeting.
Nine meeting rooms provide private areas for board/team meetings. Each space offers a unique and distinctive style, allowing for the perfect environment for any client meeting. click here for more info.
WHAT OUR EVENT PARTNERS SAY
Thank you SO much – everyone has said it was the best Christmas party in years!! We researched sustainable venues and found Hay Hill. We had an amazing time and it felt so special, your team were so kind and looked after us all incredibly well.
Milly – Event Partner
Christmas Parties at 12 Hay Hill
Christmas at 12 Hay Hill is always a magical affair. All of our spaces are decorated with a mixture of fabulous floral arrangements, designed and curated specifically for the Club. As well as beautifully striking Christmas trees, garlands and wreaths carefully placed around our event spaces, to create a truly spectacular space for any winter event.
Whether you're looking for a space in the heart of Mayfair for your office Christmas party, a place to host your clients, or just an old-fashioned festive soirée – 12 Hay Hill has an event space to suit you.
4th Floor Lounge
The Lounge is situated on the top floor of 12 Hay Hill and is our most versatile space.
The room is a blank canvas, suitable for any private events, from conferences and awards ceremonies, to dinners and drinks receptions, we can accommodate most requests. The room Is equipped with a bar, A/V, retractable walls (perfect, if you need to make the room look larger/smaller) and a portable DJ booth.
Accommodating anywhere from 20 to 150 people the room can be customised to your exact requirements. Our retractable and portable walls can be used to reduce the size of the room, or to make the space look larger, depending on what you're looking for.
The lounge also boasts an abundance of natural light, due to the floor to ceiling panoramic windows, with views overlooking Mayfair and Berkeley Square.
The Bar
The hidden gem of Mayfair – this once highly secure bank vault now serves as the most opulent bar in the club and is available for occasional private events hire.
Complete with outdoor terrace, our bar can accommodate up to 100 people and is the ideal setting for a standing reception. Equipped with A/V and luxurious furniture, the space also works perfectly for a conference, presentation or talk.
Our bar boasts some of the most unique and interesting brands, hand-picked specifically for our members, so if you are thinking of a drink's reception, ask our events manager for some fantastic recommendations.
The Mezzanine
Our Mezzanine is a semi-private events space, situated above the restaurant.
If you're looking for a sit-down dinner or standing reception for up to 70 people, and don't mind a bit of background buzz coming from the restaurant, this space is perfect for you.
The mezzanine is a firm favourite with private events clients and is available to hire on its own or with the Library – an adjacent room which can accommodate up to 30 people theatre style or 20 round table.
Ground Round
Our Ground floor round room is a spectacular space for both meetings and private dining.
Based just off the restaurant, this fully private room has panoramic floor to ceiling windows, surrounding a large round marble table which can accommodate up to 12 people.
Whether you're looking for an impressive conference room, or a spectacular private dining room, this is the perfect space.
The Libraries
Our Library rooms come as individual rooms, or one large room, depending on the private events set up you require.
The Library comes with hidden TV's, making it perfect for meetings, workshops and presentations, whilst also allowing for a delightful private dining atmosphere by hiding the screens away.
The Library can also be hired along with the mezzanine, if you're also looking for a breakout space. Our Mezzanine is a semi-private events space, situated above the restaurant and can accommodate up to 50 people.
Lower Ground Round
This fabulous round table can accommodate up to 15 guests for a meeting or private dining experience.
Based next to the bar, the Lower Ground Round has a fabulous ambiance as a private dining room. Coupled with the Mayfair design of the room, it truly is a fantastic space to dine and entertain.
Throughout the day, our bar becomes a hive of business activity, making the the Lower Ground round work perfectly as a private conference or board room.
Meeting Rooms
With 9 meeting rooms in total, 12 Hay Hill can accommodate most private event requirements.
Whether you are looking for a meeting for 4 people, or 20 we have the perfect room for you. All our meeting rooms come with stationary, complimentary water, A/V, phone and optional flip chart.
Room service is also available should you wish to order food and drinks during your time with us.
Restaurant
Our Restaurant is available for occasional hire. Equipped with bar and open kitchen, your guests will be enthralled by the gastronomic delights our kitchen has to offer.
Our restaurant can cater for everything from private dinner parties and business lunches, to networking events and product launches. Encompassing our mezzanine level, you can enjoy an intimate private dining experience for anything from 50 seated guests to 200 guests standing.
The restaurant is predominantly a member's space and is only available to hire for private events a few times per year, so please enquire with as much notice as possible.